This week, members of the Florida delegation on Capitol Hill highlighted the launch of SchoolSafety.gov, an online tool offering access to information on school safety.
Run by the Federal School Safety Clearinghouse, according to U.S. Sen. Marco Rubio's, R-Fla., office, the site "provides one-stop access to federal school safety resources, programs, and actionable recommendations to support schools' efforts to create a safe and supportive learning environment where students can thrive and grow" as the clearinghouse continues its efforts to "help schools prevent, protect, mitigate, respond to, and recover from emergency situations."
Rubio has paired with Max Schachter, the father of a victim in the Parkland school shooting and the founder and CEO of Safe Schools for Alex, on helping create a federal clearinghouse.
"I am very proud of today's announcement of the bipartisan and bicameral effort I led to create a Federal Clearinghouse on School Safety Best Practices," Rubio said. "We worked closely with the parents and families to help ensure school districts have a clearinghouse where they can find evidence-based and successful models for school safety measures."
"I view today's announcement of the Federal Clearinghouse of School Safety Best Practices and SchoolSafety.gov as the most significant federal effort to date to provide schools guidance on best practices in order to protect America's children," Schachter said. "I want to thank Senator Rubio for working with me to make this happen. Shortly after the tragedy, his efforts to galvanize bipartisan support around the idea of creating a central repository to give schools guidance on safety and security were instrumental in creating the clearinghouse announced today."
"Today we are happy to see a major initiative unveiled and proud to have been part of the team that helped to create the Federal School Safety Clearinghouse and the SchoolSafety.gov website," President of Stand with Parkland Tony Montalto said. "This coordinated and ongoing effort by the agencies involved will provide a valuable one-stop shop to anyone charged with keeping America's schools safe for our students and staff members."
U.S. Rep. Mario Diaz-Balart, R-Fla., was at the White House with Parkland families on Monday to hear about continued efforts on school safety. The South Florida congressman weighed in after the meeting.
"It was a privilege to join the president and Parkland families at the White House today to announce the launch of schoolsafety.gov, a website designed to assist the public with school safety and security best practices. The creation of a federal clearinghouse for school safety has been a top priority for the administration and the Parkland families, and I have been working with my colleagues to codify this effort in statute with the Luke and Alex School Safety Act. It is imperative that our communities have access to this vital information, and I look forward to continuing to work with the administration to ensure the safety of our children and our schools," Diaz-Balart said.
On the other side of the aisle, U.S. Rep. Ted Deutch, D-Fla., was also happy to see the new site.
"I cannot say enough about the strength of the Parkland survivors. After surviving unimaginable loss, the parents have concentrated their energy into preventing other families from facing the same horrible feeling of never seeing their child return home from school. Their leadership and commitment to school safety was instrumental in leading the White House to launch SchoolSafety.gov. This new clearinghouse can help our schools protect our children and save lives," Deutch said.
Reach Kevin Derby at kevin.derby@floridadaily.com.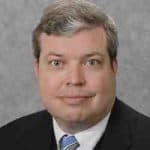 Latest posts by Kevin Derby
(see all)