This week, more than 50 members of the U.S. House, including members of the Florida delegation from both sides of the aisle, signed a letter to congressional leadership, calling on them to extend the aviation tax holiday.
The letter was led by U.S. Reps. Charlie Crist, D-Fla., Veronica Escobar, D-Tex., Jenniffer González-Colón, R-PR, and Vin Taylor, D-Tex., and calls for the House to extend the tax holiday which was included in the CARES Act. The representatives want "aviation excise taxes be suspended until the end of 2021 or until airline passenger traffic returns to 75 percent of its 2019 levels, citing current airlines passenger levels of only 25 percent compared to pre-pandemic levels."
U.S. Reps. Val Demings, D-Fla., Mario Diaz-Balart, R-Fla., Neal Dunn, R-Fla., and Darren Soto, D-Fla., signed the letter.
"Should the tax holiday be allowed to expire on schedule at the end of this year, air travel consumers will be directly impacted, paying 11 percent more for the average ticket, which could reduce demand by an estimated 35 million passengers. This alone would endanger the jobs of millions of flight attendants, pilots, mechanics, customer service agents, and more in the airline industry," Crist's office noted before turning to how it would impact Florida.
"In Pinellas and Florida, extension of the tax holiday will help bartenders, servers, housekeepers, and hotel employees who have taken a hit as travel and tourism to the Sunshine State continue to suffer, with visitors to the state down just over 60 percent from this time last year," Crist's office added.
Crist weighed in on the letter on Monday.
"Tourism and hospitality are critically important to Florida's economy," said Crist. "Raising travel taxes on consumers while we are still in the throes of a pandemic means less travel. For Pinellas small businesses and workers that depend on Sunshine State tourism, that would mean more pain. Tourists, who visit our world-class beaches, coastal communities, museums, and galleries, keep thousands of Pinellas workers employed and able to provide for their families. Florida has suffered enough in the pandemic. Let's give the recovery a boost."
Members of the travel industry expressed their support for the letter.
"Extending CARES Act aviation tax relief will prevent a significant increase in the price of airline tickets on January 1. Now is not the time to reimpose taxes on American consumers. Instead, we should encourage air travel and stimulate activity in the travel and tourism sector," said Southwest Airlines Chairman and CEO Gary Kelly. "As Congress considers additional legislation to address the pandemic's impact, I am grateful for the broad bipartisan support for extending sensible aviation tax relief, led by Representatives Crist, González-Colón, Escobar, and Taylor, as well as the many other members of Congress who have already signed-on to this effort."
"These are dire times for U.S. airlines. We are fighting to preserve jobs, restart commercial aviation and revive our nation's economy," said A4A CEO and President Nicholas Calio. "We believe providing tax relief for our customers is an important step to getting America flying again and appreciate Representatives Crist, Escobar, Gonzalez-Colon and Taylor's attention to this issue, along with all those who have pledged their support."
"We applaud Congressman Crist on his commitment to ensure that America's commuter airlines receive the support we need during this national crisis. Southern Airways Express and Mokulele Airlines employ nearly 500 people from New England to Florida to Hawaii, and often we are the only carrier serving rural or island airports," said Stan Little, the chairman and CEO of Southern Airways Express and Mokulele Airlines. "The relief provided from the tax holiday in the CARES Act is one of the biggest factors in allowing us to eventually emerge from the COVID-19 pandemic. It is imperative to extend this tax relief so that we can continue to provide necessary service to small and rural communities."
Reach Kevin Derby at kevin.derby@floridadaily.com.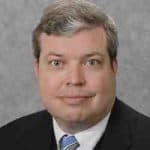 Latest posts by Kevin Derby
(see all)