Members of the Florida congressional weighed in on Tuesday after President Donald Trump met North Korean dictator Kim Jung Un in Singapore.
Most Republicans in the Florida delegation kept away from the matter on Tuesday but there was one prominent exception. From his perch as chairman of the U.S. House Asia and the Pacific Subcommittee, U.S. Rep. Ted Yoho, R-Fla., applauded Trump and insisted this was a step in the right direction.
"The meeting between President Trump and Kim Jung Un is not only historic but I hope the beginning of a solution to a tenuous situation that has gone on way too long on the Korean Peninsula," Yoho said. This meeting marks the start of what some only a few months ago thought would never happen; the negotiations to start the denuclearization of the Kim regime and peace to the region.  This will be a meeting by meeting process to accomplish the goals that will get negotiated in the future.
"I congratulate President Trump for his bold moves that forged this historic meeting," Yoho added. "He illustrated by his strong stance and showing that only from a position of strength can one negotiate peace. I also want to commend the North Korean leader, Mr. Kim for his willingness to step forward to start a process to end the 61 year old conflict of the Korean War and to bring his country and people into the 21st century."
Despite being a co-chair of the House Democratic National Security Task Force, U.S. Rep. Stephanie Murphy, D-Fla., expressed some optimism about the meeting but she insisted whatever actions North Korea takes to shut down its nuclear efforts be verifiable.
"I want this diplomatic effort to succeed because North Korea poses a grave and growing threat to the U.S., to our allies in the region, and to American troops in South Korea and Japan," Murphy, who worked as a national security specialist in the Defense Department under President George W. Bush and sits on the U.S. House Armed Services Committee, said. "North Korea is the one in violation of international law, not the U.S. or its allies.  Therefore, North Korea must take verifiable steps to completely eliminate its nuclear weapons program before the U.S. provides meaningful economic, diplomatic or security concessions—and any concession should be made in close consultation with our allies.  North Korea has made big promises in the past, and broken them.  I, as much as anyone, hope this time will be different."
On the other hand, U.S. Rep. Lois Frankel, D-Fla., who sits on the U.S. House Foreign Affairs Committee, was far more hostile to Trump's efforts.
"Diplomacy is welcome but what we got was another hyped-up episode of a bad reality show," Frankel said. "Trump gave North Korea a major U.S. concession – suspension of defensive military drills with South Korea. In exchange, Kim Jong-un offered a vague promise instead of concrete timetables and a commitment to verifiable denuclearization. Congress must watch this carefully."
Kevin Derby can be reached at Kevin.Derby@floridadaily.com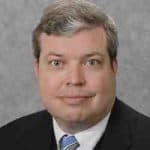 Latest posts by Kevin Derby
(see all)