As small businesses continue to recover from the challenges their businesses faced due to COVID-19, Meta continues to build upon their ongoing commitment to helping small businesses grow, particularly minority-owned businesses.
According to Meta's latest State of Small Business Report, about 26 percent of minority-led small businesses reported being closed at the time of the survey, which is six percentage points higher than that of minority-led businesses in July 2021, and four points higher than the national average at 22 percent.
With both National Small Business Week and Asian American Heritage Month in May, Meta is announcing new ways the company is supporting small businesses, specifically diverse-owned small businesses, with new products and services and programs. The package will spotlight diverse-owned small businesses with the launch of Meta Prosper for the Asian Pacific Islander community in the United States.
Meta Prosper – Meta Prosper pages on Facebook and Instagram (@metaprosper) will launch across Meta platforms to build a community for API-owned small businesses with inclusive content published in six languages (Chinese, Hindi, Tagalog, Vietnamese, Korean and Japanese) and free training. This resource supports the diversity of API voices and encourages equality online and in entrepreneurship.
The launch of Meta Prosper is the latest product released as part of the company's continued commitment to supporting small businesses. Ongoing small business support efforts include:
Metaverse for Business – A resource center to help businesses prepare for technology of the future, specifically the Metaverse.
As the idea of the Metaverse expands across the country, Meta wants to aid small businesses in being equipped to unlock the infinite possibilities of augmented and virtual reality.
Meta's Small Business Hub – An online hub that houses tools, materials and free virtual trainings for small businesses to access and leverage to increase their efficiency and effectiveness online. Tools like Event, Messenger, and Ads allow businesses to expand their reach, expand beyond their local reach and engage directly and instantaneously with their customers.
Meta Elevate – Grants, Events & Support – A program across Meta platforms, Facebook and Instagram, that offers Black andbLatinx & Hispanic business owners and communities the resources, education, and support to help pursue their goals.
Boost Events – Local lectures/training events held by Meta and local partners across the country intended to teach entrepreneurs how to jump start their business with free tools from Meta, and build community among and connect local small businesses.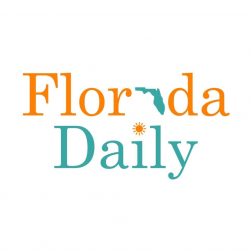 Latest posts by Florida Daily
(see all)