 Barely two weeks in office, Florida Secretary of State Michael Ertel resigned his position on Thursday after photos of him appearing in blackface were published by the Tallahassee Democrat.
"The photo was taken in 2005, eight months after Ertel was appointed Seminole County supervisor of elections and two months after Hurricane Katrina devastated New Orleans," the Democrat noted. "After the Democrat texted the photos to him last week, Ertel, 49, identified himself as the white man in blackface and red lipstick, wearing earrings and a New Orleans Saints bandanna, and falsies under a purple T-shirt that had 'Katrina Victim' written on it."
Gov. Ron DeSantis tapped Ertel, who served more than a decade as Seminole County elections supervisor, to be Florida's Secretary of State at the end of December.
"As Supervisor of Elections in Seminole County – where he has been elected by the voters four times – Mike has proven that he is vastly qualified to lead the state's elections efforts as Secretary of State, and will strive to ensure that Florida voters are confident that elections continue to be fair and accurate," said DeSantis when he announced the pick. "I look forward to Mike bringing not only his elections expertise to Florida voters, but his steady leadership to the Department of State, as it seeks to improve the quality of life for all Floridians through its various activities, including preserving the state's historical and cultural heritage; maintaining an open government by providing all Florida citizens access to information; and, enhancing Florida communities through business-friendly grant programs."
Speaking with the media on Thursday, DeSantis called the photos "unfortunate" and praised Ertel for his "good work" but also accepted the resignation to avoid controversies.
First appointed to the Seminole County post by then Gov. Jeb Bush in 2005, Ertel was retained by Seminole County voters in 2006, 2008, 2012 and 2016. Before that, Ertel worked in the media and served in the Army where he was awarded the Meritorious Service Medal, Army Commendation Medal w/OLC, Army Achievement Medal w/2OLC, National Defense Service Medal and the Expert Marksmanship Badge.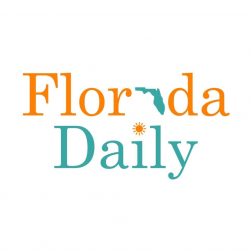 Latest posts by Florida Daily
(see all)