On Monday, U.S. Rep. Michael Waltz, R-Fla.., announced he had sent a letter to the Acting Director of the Office of Management and Budget (OMB) Shalanda Young and the Acting Director of the Office of Personnel Management (OPM) Kathleen McGettigan, asking for guidance on staffing protocols and reopening federal offices following constituent concerns over access to government services.
"Over the last few months, our district offices have been flooded with complaints over access to much-needed government services including Veteran Affairs benefits, delayed IRS tax returns, and other government resources," said Waltz. "As state and local governments have begun reopening across the country, our federal facilities remain largely shuttered and constituents have limited access to federal employees. As millions of Americans have received vaccinations and as the CDC has relaxed COVID-19 restrictions, it is our hope that the federal government will follow the science and reopen facilities to taxpaying Americans."
In the letter, Waltz asked for further clarification on reopening processes:
How are federal agencies working to reduce backlog spikes from the pandemic? How did the closure of offices and, or staffing limitations contribute to backlogs? Is there any communication among federal agencies to discuss best practices for reducing backlogs from the pandemic?
On January 24, 2021, OMB issued the "COVID-19 Safe Federal Workplace: Agency Model Safety Principles" memorandum, which stated, "No Federal workplace should operate above 25 percent of normal occupancy standards at any given time during periods of high community prevalence or transmission." What are the guidelines for regions with low or moderate community transmission?
What is preventing employees in states that are largely, if not fully, open like Florida from returning to the in-person office setting?
As the COVID-19 vaccine becomes increasingly available throughout the country, how will federal agencies adjust their in-person staffing requirements once employees are fully vaccinated? What is being done by the federal agencies to ensure employees have access to the vaccine? If/how are employee vaccinations being monitored?
It has been over a year since the COVID-19 pandemic began and yet many of these federal agency employees are struggling to maintain functionality, responsiveness, and effectiveness in performing their job duties from home. What are agencies doing to make sure these critical federal employees can get back into the office and properly assist the citizens they agreed to serve?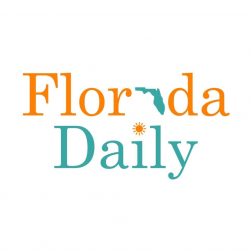 Latest posts by Florida Daily
(see all)