This week, U.S. Rep. Michael Waltz, R-Fla., championed a proposal to help first responders have more access to personal supplies when aiding on major disasters.
On Thursday, Waltz, the first Green Beret to serve in Congress,  introduced the "First Responder Access to Mobile Exchanges (FRAME) Act" which, his office noted, "would authorize the Secretary of Defense to allow first responders access to the Pentagon's mobile commissary trucks during a major disaster." U.S. Rep. Xochitl Torres Small, D-NM, is cosponsoring the bill.
"Mobile exchange trucks sell low cost, tax-free toiletries and other personal supplies to military personnel responding to major disasters nationwide. Under current law, these supply vehicles are only available to military personnel," Waltz's office noted about the proposal.
"When a major disaster hits, local and regional first responders are critical to save lives and help communities recover," Waltz said on Thursday. "First responders answer the call of duty – and that often places them far from home for extended periods of time without fresh supplies or access to those supplies if stores close due to disasters. This legislation gives first responders quick and convenient access to supplies so they can continue serving devastated communities."
"New Mexicans are grateful to the local first responders who act selflessly to ensure their fellow community members are taken care of during times of crisis," said Torres Small. "By providing convenient and easy access to mobile commissaries, we can better support the men and women who bolt to action. I'm proud to partner with Representative Waltz to ensure our first responders can take care of their own needs when they are sent far from home at a moment's notice."
Pointing to the hurricanes that have hit the Sunshine State in recent years, Waltz said his bill would help Florida.
"Florida and national first responders should always have essential resources necessary to save lives, protect property and assist in recovery efforts," Waltz said. "I'm grateful to Rep. Torres Small for cosponsoring this legislation with me. This effort shows our gratitude for our first responders' hard work and dedication to helping our communities recover."
The bill was sent to the U.S. House Armed Services Committee, on which Waltz sits, on Thursday. So far, there is no counterpart in the U.S. Senate.
Reach Kevin Derby at kevin.derby@floridadaily.com.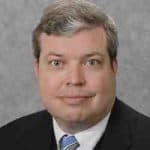 Latest posts by Kevin Derby
(see all)