With the threat of coronavirus continuing to loom, U.S. Rep. Michael Waltz, R-Fla., said on Tuesday that Congress needs to move quickly so states are ready to battle it.
Waltz noted that two Florida residents–one in Hillsborough County and one in Manatee County–have already tested positive for coronavirus.
"As news reports indicate Florida has two confirmed cases of coronavirus – and possibly more on the way – it's imperative Congress acts quickly to mitigate the spread of this disease," Waltz said.
Waltz applauded Gov. Ron DeSantis for declaring Public Health Emergency in Florida after the cases were reported.
"I am grateful for Gov. Ron DeSantis' leadership to declare a Public Health Emergency in Florida, which will free up resources to help combat this virus," Waltz said. "I urge Speaker Pelosi not to inject partisan politics into this bill, especially now that Florida and other states are seeing the virus spread. Congress must work together to contain this threat, for the safety of our state and our country."
Other members of the Florida delegation have also weighed in on coronavirus in recent days.
Reach Kevin Derby at kevin.derby@floridadaily.com.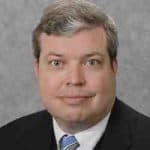 Latest posts by KEVIN DERBY
(see all)