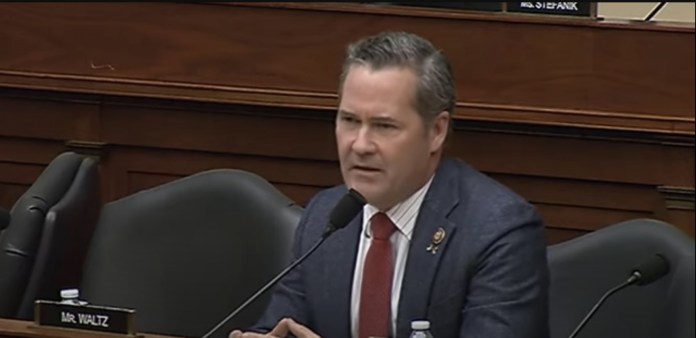 Last week, U.S. Rep. Michael Waltz, R-Fla., sent a letter to the U.S. Secretary of the Army Christine Wormouth raising concerns over supply chains for critical minerals and elements needed to implement the Biden administration's 2022 Army Climate Strategy.
"If the Biden administration is importing renewable energy technology from China for the U.S. Army, then we need immediate answers as to why we are funding our own demise," said Waltz. "Our military should not be dependent on our greatest adversary for the critical minerals and elements that Secretary Wormouth is dead set on making our Army reliant on."
The letter is below.
Dear Secretary Wormuth:
During the April 19, 2023, House Armed Services Committee's hearing on the Army's FY2024 Budget Request, you testified that the United States does not control the supply chains for critical minerals and elements needed to implement the ambitious 2022 Army Climate Strategy. This plan sets goals of establishing carbon-free electricity for Army installations by 2030, fielding an all-electric light-duty non-tactical vehicle fleet by 2027, and achieving and net zero greenhouse gas emissions from Army installations by 2045.
During the same hearing, you acknowledged that you were unaware of where the the solar panel components of the new floating solar farm located on Big Muddy Lake at Fort Bragg were sourced, and assumed they came from China. Given the emphasis the Army and DOD have placed on clean energy, I find it concerning that you were unable to answer a basic question on where these components came from.
As you know, China controls over 80 percent of solar panel production and 95 percent of elements needed to produce such products. Additionally, the U.S. Department of Commerce recently found that crystalline silicon solar modules from these four countries.
China also produces three-quarters of all lithium-ion batteries in the world and has a near monopoly of the supply chain of rare earth minerals critical to manufacture rechargeable batteries. China refines 80 percent of the world's cobalt, and 60 percent of the world's lithium. By contrast, the U.S. does not currently have a major cobalt refining facility.
It is illogical and troubling that the Army could be directly or indirectly buying products from CCP-affiliated firms with American tax dollars in the name of the Biden Administration's race to transition our military to clean energy. In light of this, I request answers to the following questions.
Can the Army confirm that the solar panels installed at any Army facilities are not made in China?
Can the Army confirm that components for these solar panels did not originate from China?
In addition, Section 848 of the FY22 National Defense Authorization Act (Public Law 117 -81) mandated the Department to require defense contractors to certify they have made a good faith effort to determine that forced labor from the Xinjiang Uyghur Autonomous Region (XUAR).
Does the Army require its solar energy component suppliers certify that forced labor from the XUAR was not used in any component of the solar panel module?
Given the Department of Commerce's investigation on Chinese solar module component tariff circumvention, will the Army investigate the supply chain of the solar panels installed at Army installations to ensure they weren't sourced from XUAR?
I have serious concerns that by importing renewable energy technology for the Army from China, we are funding our own demise, making our installations dependent on supply chains from our greatest adversary, and endangering U.S. national security. Until assurances are given that supply chains for powering our Army bases are free of Chinese-manufactured components and elements, I will oppose these efforts.
Thank you for your prompt attention to this request.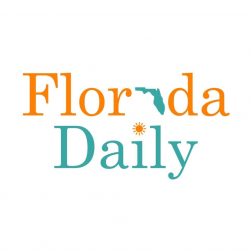 Latest posts by Florida Daily
(see all)