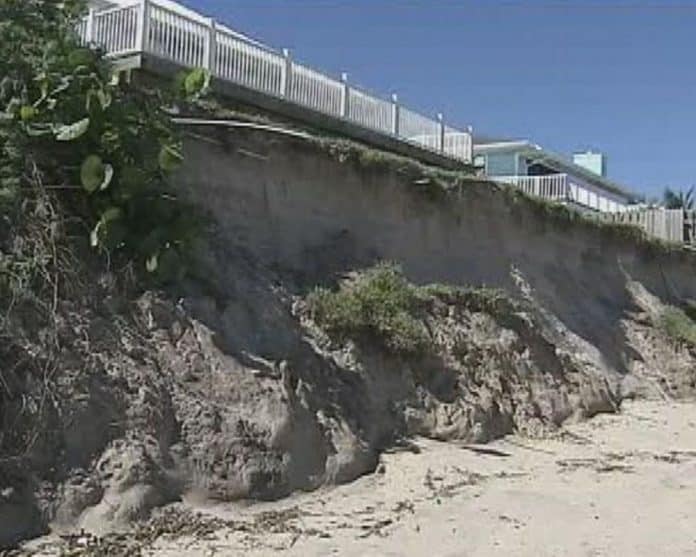 U.S. Rep. Michael Waltz, R-Fla. thinks colleges may hold the answer to protecting the coastlines of Florida and other states.
Waltz has joined with U.S. Rep. Jimmy Panetta, D-Calif., to introduce the "Coastal Resilience Research and Education Act," a bill that will dedicate more money to universities that are researching climate change and its effect on coastlines. Panetta introduced the bill, which would give the National Oceanic and Atmosphere Administration (NOAA) the ability to designate certain universities as centers of excellence in coastal resilience research and encourage them to share data with other universities in the hopes of drawing up new solutions for rising sea levels.
"Floridians know the impacts of coastal flooding and beach erosion on our communities," Waltz said. "To preserve our coasts and way of life, it's critical that we leverage the research of public universities to plan for a resilient future. Florida's universities are on the cutting-edge of research and development of strategies to better plan for severe flooding."
Panetta wants the same approach in California as what is being done in Florida and hopes universities across the nation learn from each other.
"Our Central Coast communities are increasingly vulnerable to climate change, which threatens our national security, economy, and environment," said Panetta. "Coastal colleges and universities are advancing cutting-edge research and development. My legislation improves coordination on coastal resiliency, while advancing climate science research and education to carry our nation towards a more sustainable future."
In order to be eligible for additional federal funding and the center of excellence designation, a university must be located in a state with a coastline that has either flooding or coastal erosion problems. The school must have a focus in the sciences and work with both other universities and Congress to develop solutions to climate change problems impacting the coastline.
"This bill is an example of good government, since it creates an efficiency between the federal government and our colleges and universities," said Waltz. "Florida is focused on resilience and stands to benefit from the partnerships authorized in this bill."
Last week, the bill was sent to the U.S. House Science, Space, and Technology, the Natural Resources and the Armed Services Committees. So far, there is no companion bill over in the U.S. Senate.
Reach Mike Synan at mike.synan@floridadaily.com.
Latest posts by MIKE SYNAN
(see all)