On Saturday, after the Trump administration reached a deal with the Taliban to end the longest war in American history, U.S. Rep. Michael Waltz, R-Fla., the first Green Beret to serve in Congress and a veteran who served in Afghanistan, expressed his skepticism about the agreement.
"I'm hopeful but skeptical about this Afghan Peace Deal," Waltz said on Saturday. "I applaud the Trump administration's willingness to take bold, decisive action to move Afghanistan towards peace and I'm hopeful this as a historic day for my fellow veterans and the millions of Afghans who have suffered.
"However, I have two big concerns: the reality of pulling all U.S. troops out on a 14-month withdrawal timeline and the terrorist sanctuaries in Pakistan," Waltz added. "If we remove our presence in Afghanistan too quickly, the ethnic minorities historically opposed to the Taliban will rearm, fracture the Afghan Army and create a vacuum for a new resurgence of ISIS and Al Qaeda. We could find ourselves in a much more precarious situation where America is fighting its way back to a sustainable position without local allies, losing even more US soldiers along the way.
"The agreement also says little about terrorist sanctuaries in Pakistan, where ISIS and Al Qaeda are headquartered," Waltz continued. "Even if — and that's a big 'if' —the Taliban are sincere and join forces with the Afghan Army, they both lack the military capabilities to keep Al Qaeda and ISIS at bay, meaning a U.S. military presence will still be required.
"The status quo is not great and there has been much sacrifice — but it has kept America safe for two decades and doing this agreement the wrong way could make this much worse. I look forward to being briefed on the details of this hopefully historic agreement soon," he said in conclusion.
Waltz said something similar over the summer when reports about a possible peace deal with the Taliban began to surface.
"I have no problem with entering into a [peace] deal but so far, I don't like this deal. I think this is a bad deal," Waltz said on "Fox and Friends" back in August. "The Taliban has basically given us a bunch of promises. They promised to enter into a ceasefire, yet they're still bombing children in Kabul. They promised to talk to the Afghan government and they haven't done that yet. Most importantly, they've promised to keep Al Qaeda and ISIS at bay and even if you believe that promise – which I don't – how do they have the capability that thousands of U.S. troops and a 300,000 Afghan man army have struggled [with] for the last 18 years?"
Waltz also said he supported a continued military presence in Afghanistan for counterterrorism efforts.
"I understand the president's frustration: too hard, too long, too expensive – but at the end of the day, these troops are an insurance policy at keeping half of the world's terrorist organizations at bay," said Waltz.
First elected to Congress in 2018, Waltz served as an aide to Vice President Dick Cheney and currently serves on the U.S. House Armed Services Committee.
Reach Kevin Derby at kevin.derby@floridadaily.com.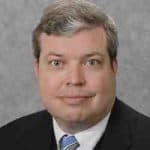 Latest posts by Kevin Derby
(see all)