Fresh off a trip from Israel, U.S. Rep. Michael Waltz, R-Fla., took to the national airwaves on Friday applauding the decision to ban two congressional Democrats who have backed the Boycott, Divestment and Sanctions (BDS) efforts against that nation.
On Friday, Waltz appeared on "Outnumbered Overtime" on Fox News to talk about Israel's decision to ban U.S. Rep. Ilhan Omar, D-Minn., and U.S. Rep. Rashida Tlaib, D-Mich., from entering.
Waltz noted that both of the congresswomen were invited on the week long trip he just wrapped up.
"There were 40 Democrats and 31 Republicans on this trip," Waltz said. "It was bipartisan. We talked to Bibi Netanyahu, talked to the Palestinian Authority.
"We heard all sides and I was disappointed that they didn't come. My understanding is that all freshmen were invited. They really could have learned a lot," Waltz added.
Waltz insisted that the congresswomen simply did not want to hear what Israeli leaders wanted to say.
"[We have to] hear all sides. That wasn't their agenda. Their agenda was only to hear one side," Waltz said.
"I understand the Israeli government's position in allowing them to come [to Israel,]" Waltz added. "I would have supported that. Kevin McCarthy has supported that – but once they saw that their agenda was solely to go to the West Bank and they're such avid backers of the BDS movement…look, the Israelis have every right to deny someone to come [there]."
First elected to Congress last year, Waltz is the first Green Beret to serve in the U.S. House.
Reach Kevin Derby at kevin.derby@floridadaily.com.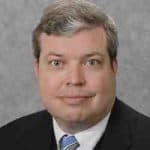 Latest posts by KEVIN DERBY
(see all)