On Thursday, U.S. House Minority Leader Kevin McCarthy, R-Calif., named U.S. Rep. Michael Waltz, R-Fla., to the House Republicans' China Task Force.
Waltz's office defined the task force as a 'committee of 15 Republican lawmakers representing 14 committees of jurisdiction to coordinate policy on China."
Winning an open seat in 2018, Waltz is the first Green Beret to serve in Congress. He sits on the U.S. House Armed Services Committee. McCarthy stressed Waltz's background when he named him to the task force on Thursday.
"Michael is an excellent fit for this important task force," said McCarthy. "Though new to Congress, he has already spent over 20 years serving his country as an Army officer, including multiple combat tours overseas in the elite Green Berets. As a warrior and a policymaker, he understands that our present challenge goes well beyond defeating a single pandemic and that there is no substitute for victory. I know he will act as a 'force multiplier' for the task force and play a vital role in the success of its crucial mission."
"Coronavirus has been a wake-up call to America that the Chinese government is not our friend – in fact, it's actually the most threatening adversary America has ever faced," Waltz said. "In Congress, it's important we craft policy to put America's interests first and curb China's growing power."
According to Waltz's office, the task force will be a "clearinghouse for ideas on China policy, including the Chinese Communist Party's influence activity, supply chain dominance and infiltration and intellectual property theft at American universities."
During his 16 months on Capitol Hill, Waltz has often focused on China. At the end of last month, Waltz introduced a proposal which his office noted "would ban the Federal Retirement Investment Board (FRTIB) – all five of whom were appointed by President Barack Obama – from steering military and federal employees' retirement contributions to China." The bill was first championed by former U.S. Rep. Mark Meadows, R-NC, who is now White House chief of staff.
Back in March, Waltz and U.S. Sen. Marco Rubio, R-Fla., introduced the "Strengthening America's Supply Chain and National Security Act," a proposal to reduce America's dependence on China for pharmaceuticals. The bill would have the U.S. Defense Department study how dependent it is on foreign drugs and determine if it represents a security threat. The bill would also have drugmakers to provide the Food and Drug Administration (FDA) with information on how dependent they are on active pharmaceutical ingredients (APIs) from other countries.
The Florida congressman took aim at China as he started his new position on the task force.
"China's Communist ideology is a threat to our American freedoms," Waltz said on Thursday. "For the future of our national security and our way of life, we have to be smart and we must act now to protect them."
Reach Kevin Derby at kevin.derby@floridadaily.com.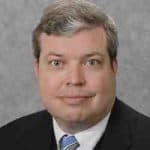 Latest posts by Kevin Derby
(see all)