Now in his second term on Capitol Hill, U.S. Rep. Michael Waltz, R-Fla., the first Green Beret to serve in Congress, will take over as the top Republican on the U.S. House Subcommittee on Readiness under the umbrella of the U.S. House Armed Services Committee.
"The Subcommittee on Readiness has jurisdiction over Department of Defense policy and programs and accounts related to training, logistics and maintenance, military construction, organic industrial base, the civilian and contract workforce, environment, military installations and real property management, family housing, base realignments and closures, and energy," Waltz's office noted. "The Subcommittee on Readiness is responsible for ensuring our troops are properly trained and our military facilities are constructed and maintained to support a lethal force. The Subcommittee on Readiness also oversees logistics, industrial base, civilian and contract workforce, environment, and energy programs and accounts."
"At such a pivotal time for our military, I am grateful to Ranking Member Rogers for the opportunity to lead the Subcommittee on Readiness to ensure America's warfighters are trained and equipped at superior facilities in order to address the multitude of threats facing our country," said Waltz on Monday. "It's imperative that the Department of Defense has the best resources to defend against the Chinese Communist Party's march towards global dominance, Russia's increased malign behavior, new terrorist threats emanating from Afghanistan, the Iranian Regime's march towards a nuclear weapon, North Korea's nuclear arsenal proliferation and missile development, and threats to freedom in the Western Hemisphere from Venezuela and Cuba."
"I am pleased to announce that Representative Michael Waltz will be taking on a new leadership role on the House Armed Services Committee," said U.S. Rep. Mike Rogers, R-Ala., who leads Republicans on the Armed Services Committee, said. "Representative Waltz served our nation honorably as a Green Beret and I know he will continue to be a strong advocate for the needs of our military in his new role as the ranking member of the Subcommittee on Readiness."
A graduate of VMI, Waltz served in the Army Special Forces in Afghanistan. He worked in George W. Bush's administration, including as an advisor to Vice President Dick Cheney. Since then, Waltz has made the rounds on cable TV including as a Fox News contributor but he has also made appearances on CNN, MSNBC, PBS and other channels. In 2018, Waltz won an open congressional seat representing parts of Northeast and Central Florida, replacing Republican Ron DeSantis who was elected governor.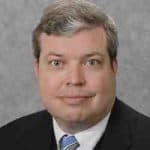 Latest posts by Kevin Derby
(see all)