 This week, U.S. Rep. Michael Waltz, R-Fla.. continued his fight for his proposed "American Critical Mineral Exploration and Innovation Act" which, he insisted, will "reduce America's dependence on foreign sources of critical minerals and bring the U.S. supply chain from China back to America."
At the end of May, Waltz introduced the bill, which has 60 cosponsors–all part of the Republican minority–including U.S. House Minority Leader Kevin McCarthy, R-Calif., U.S. Rep. Neal Dunn, R-Fla. and U.S. Rep. Bill Posey, R-Fla. Other backers include U.S. Rep. Rob Bishop, R-Utah, who leads Republicans on the U.S. House Natural Resources Committee, U.S. Rep. Frank Lucas, R-Okla., who is the top member of the GOP on the U.S. House Science, Space and Technology Committee, and U.S. Rep. Paul Gosar, R-Ariz.
"Minerals have applications in healthcare, defense systems and renewable energy. China has dominated and controlled the critical minerals market for years. Fourteen of the 35 critical minerals identified by the United States Geological Survey are imported to the U.S. at a rate of 100 percent," Waltz's office noted about the bill.
"From healthcare to electronics and our defense systems, critical minerals are integral to our way of life. Unfortunately, China currently has a stronghold on the supply of these natural resources," said Waltz when he introduced the proposal. "As coronavirus has unfortunately demonstrated, if China can threaten to cut off our pharmaceutical supply, they can do the same with their supply of rare earth minerals. We need to bring this supply chain back to America – and this bill will be an important step to do that."
"The world has paid a costly price for China's dangerous missteps on how they have handled this pandemic. The Chinese Communist Party hid the severity of the virus, manipulated statistics and still refuse to allow international experts to investigate or share viral samples with the scientific community," said McCarthy. "What this health crisis has also exposed is our dangerous dependence on China when it comes to our supply chain. We can no longer afford inaction. That is why I am proud Republicans on the Natural Resources and Science, Space and Technology Committees, an effort led by Representatives Waltz and Gosar, are working together on a legislative fix that would restore stability and independence to our critical minerals supply chain. The American Critical Minerals Exploration and Innovation Act will make sure our country continues to become stronger on the other side of this pandemic and will help us follow through on a national commitment to put America's energy future into our own hands."
The bill has more than a few hurtles as it was assigned to the U.S. House Natural Resources; Science, Space, and Technology; Small Business; Judiciary; and the Education and Labor Committees. So far, there is no counterpart over in the U.S. Senate.
Looking to get the bill over the finish line in the last months of the current Congress, Waltz rounded up more than 20 of his cosponsors, including Posey, Bishop and Lucas, to urge U.S. Senate Majority Leader Mitch McConnell, R-Ky., and U.S. House Speaker Nancy Pelosi, D-Calif., to include the proposal in any future coronavirus relief legislation.
"The United States has become increasingly dependent on countries like China, Russia and others to meet our demand for critical minerals. These materials are used in high tech applications across sectors, found in everything from satellites to smartphones to electric vehicles. Minerals are also highly valuable in healthcare, used in antimicrobial hospital beds, specialized cancer treatments, x-ray machines, medical research and many other applications. The past months have underscored the urgency of prioritizing domestic critical mineral development to ensure our near and long-term economic stability and security," Waltz and the other backers wrote.
"The additional provisions in the House bill are essential to increasing the efficiency of the permitting process and expanding the research and development activities that will ensure a secure U.S. critical minerals future for the next generation. As the House and Senate work to develop consensus on COVID-19 response and recovery legislation, we urge your support for the inclusion of these provisions to begin to reduce the United States' dependence on foreign minerals and mitigate this growing threat to the American people," they added.
Reach Kevin Derby at kevin.derby@floridadaily.com.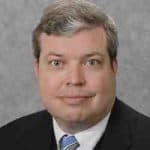 Latest posts by Kevin Derby
(see all)