A congressman from the Sunshine State is looking to team up with Israel to help research post-traumatic stress disorder (PTSD).
This week, U.S. Rep. Michael Waltz, R-Fla., the first Green Beret to serve in Congress, introduced the "United States-Israel PTSD Collaborative Research Act" which his office explained on Thursday.
"The United States-Israel PTSD Collaborative Research Act, would leverage research assets and experiences of the U.S. and Israel to develop best practices in the research, diagnosis and treatment of PTSD. The legislation also establishes a grant program for American universities and private non-profits teaming up with Israeli counterparts to research PTSD," Waltz's office noted.
U.S. Reps. Elaine Luria, D-Va., Chrissy Houlahan, D-Penn., and Lee Zeldin, R-NY, are backing the bill.
"Serving in combat changes you – and many times, our service members return home much different than they were when they deployed," Waltz said on Thursday. "This is not their fault. PTSD is a natural response for our service members who have seen war firsthand  — and it affects veterans from all backgrounds and walks of life. It's critical we leverage every tool possible to better help our veterans heal from PTSD and adjust to life back home."
"Too many of our bravest men and women come home with invisible wounds from the trauma they experienced while fighting for our country," Luria said. "Congress can uphold its end of the promise by facilitating groundbreaking research to find treatments for post-traumatic stress disorder. The United States-Israel PTSD Collaborative Research Act will help achieve this important goal by promoting cooperation between American and Israeli institutions to develop innovative cures for this condition."
"Too many of our veterans come home to experience PTSD," said Houlahan. "This, of course, is in no way their fault and we must do everything we can to support those who struggle and fight for them as they have for us. This legislation sends a message to all our veterans – we will never forget the sacrifices you have made and we will use every tool at our disposal to help you as you transition to civilian life."
"Israel has long been our greatest ally and it's no surprise that in the battle against PTSD, we are well positioned to fight side by side," said Zeldin. "It's estimated that 20 US veterans per day take their own life, oftentimes due to the invisible wounds of war and we cannot afford to waste any time. Inspiring further research collaboration between our two nations will establish an international brain trust invaluable to the servicemembers of both our great countries."
Waltz's office stressed how many recent veterans are suffering from PTSD.
"According to the Department of Veterans Affairs, between 11 and 20 percent of veterans who served in Operation Enduring Freedom and Operation Iraqi Freedom have PTSD. Women veterans of these conflicts have a higher rate of PTSD, with almost 20 percent having been diagnosed with PTSD," the congressman's office noted. "People with PTSD may feel detached from others and suffer from depression and anxiety. This can lead to problems at home as families of veterans struggle to help loved ones adjust to civilian life. Further research of this disorder, coupled with treatment options, can help better recognize, diagnose and treat those suffering with PTSD."
"If we want to thank our veterans for putting their lives on the line for our freedoms, we should ensure they lead happy, healthy lives when they return home," said Waltz.
The bill was sent to the U.S. House Armed Services Committee this week. So far, there is no counterpart over in the U.S. Senate.
Reach Kevin Derby at kevin.derby@floridadaily.com.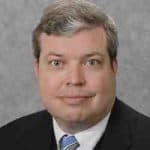 Latest posts by Kevin Derby
(see all)