U.S. Rep. Michael Waltz, R-Fla., has taken up a proposal from a key member of the Trump administration to ensure federal retirement funds are not invested in companies connected to the Chinese military.
Waltz introduced his proposal on Friday which his office noted "would ban the Federal Retirement Investment Board (FRTIB) – all five of whom were appointed by President Barack Obama – from steering military and federal employees' retirement contributions to China."
The bill was first championed by former U.S. Rep. Mark Meadows, R-NC, who is now White House chief of staff.
Waltz weighed in on the bill at the end of last week.
"It is absolutely crazy for our military and federal employees to be indirectly contributing to China's military operations – and what's worse is that nearly all of these people are completely unaware of this situation," Waltz said.
"Every month, a combined 5.6 million U.S. military members and federal employees contribute to the Thrift Savings Plan (TSP), a 401K-style plan taken out of their paychecks. The TSP, which is administered by the FRTIB, is responsible for over $700 billion in assets, making it one of the world's largest retirement funds," the congressman's office noted. "The specific portion of the retirement plan in question is the I Fund, one of the most important funds with $50 billion in assets. This fund is invested worldwide to manage risk and benefit from overseas growth.
"Currently, the I Fund doesn't include developing economies but last year, the FRTIB board approved a change to this fund – scheduled to go into effect later this year – to adopt the All Countries Index, which includes adversaries like China and Russia. The rule change forces the FRTIB to invest more than $3 billion of military and federal employees' retirement funds in state-owned firms directed in China," Waltz's office added.
"Imagine sending our brave soldiers overseas to fight against our enemies and then telling them they have been footing the bill for a country like China's military operations," Waltz said. "This is completely unconscionable and needs to stop."
Waltz rounded up almost 20 cosponsors for the bill including Florida Republican U.S. Reps. Neal Dunn, Matt Gaetz, Bill Posey and Ross Spano. Top Republican House leaders including U.S. Rep. Liz Cheney, R-Wy., and U.S. Rep. Cathy McMorris Rodgers, R-Wash., are also behind it.
The bill was sent to the U.S. House Oversight and Reform Committee at the end of last week. So far, there is no counterpart in the U.S. Senate.
Reach Kevin Derby at kevin.derby@floridadaily.com.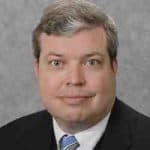 Latest posts by Kevin Derby
(see all)