U.S. Rep. Michael Waltz, R-Fla., the first Green Beret to ever have served in Congress and a member of the U.S. House Armed Services Committee, took to the national airwaves this week to weigh in on a Russian sub catching fire earlier this month–and what it means for America's national security.
Waltz appeared on Fox News and talked about the Losharik spy submarine fire which killed 14 sailors and stressed the incident served as a reminder of how Russia continues to expand its intelligence operations.
"Most people think the internet is in the cloud. It's really under the ocean," Waltz said. "There are almost 400 of these cables [which] are about the size of a really large garden hose that run several hundred thousand miles and our entire modern economy is dependent on these fiber optic cables, from banking, to insurance, to financial markets."
Noting that Losharik spy submarine is built for great depths and intercepting communications, Waltz noted that Russia continues to use these submarines in its intelligence gathering operations. Waltz noted that Russia and China will continue to rely on these types of operations.
"Both the Russians and the Chinese have made it clear in their national security strategy that they are not going to take the United States on tank-to-tank or aircraft carrier-to-aircraft carrier," Waltz said. "They are going to attack us asymmetrically – that's attacking us in cyber space, undermining our confidence in our elections, or in this case – and what this sub was [very likely] doing was tapping into these cables to collect data and gather intel."
Representing parts of Northeast Florida, Waltz was first elected last year. He served at the Pentagon under President George W. Bush and was an aide to Vice President Dick Cheney.
Reach Kevin Derby at kevin.derby@floridadaily.com.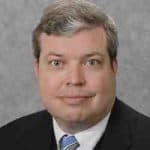 Latest posts by Kevin Derby
(see all)