 With buzz growing that he will seek the presidency in 2020, former New York City Mayor Mike Bloomberg hit the Sunshine State on Thursday where he met with one of the state's most prominent Democrats.
Bloomberg, one of the ten richest Americans and one of the twelve wealthiest men in the world thanks to his founding of the media and financial services company that bears his name, served three terms as mayor, winning election in 2001 as a Republican before having no party affiliation and then joining the Democrats.
While speculation is building that Bloomberg could run for president in 2020, similar talk took place in other recent election cycles.
On Thursday, Bloomberg was in St. Petersburg to meet with Mayor Rick Kriseman about climate change, an issue the former New York mayor is increasingly focusing on. Bloomberg is a UN Secretary-General's special envoy for climate action.
"Good conversation with Mayor Kriseman today on bottom-up climate action, how coastal cities like St. Petersburg are facing some of the worst effects of climate change and our opportunity to take action," Bloomberg noted.
While there, Bloomberg announced St. Petersburg is a winner in Bloomberg's American Cities Climate Challenge.
"Launched in June 2018, the American Cities Climate Challenge is a 70 million-dollar program that will accelerate efforts in 25 winning cities to tackle climate change and promote a sustainable future for residents. Through the Climate Challenge – which is part of Bloomberg's American Cities Initiative – St. Petersburg is accepted into a two-year acceleration program that will provide powerful new resources and access to cutting-edge support to help meet or beat its near-term carbon reduction goals," Bloomberg's team noted. "Alongside Mayor Kriseman, Bloomberg highlighted St. Petersburg's innovative and ambitious climate action plan for the Challenge, which is designed to reduce air pollution and citywide emissions from the transportation and buildings sectors – two areas that are on average responsible for 80 percent  total of all citywide emissions and over which mayors have significant authority. Bloomberg recognized Mayor Kriseman's commitment to ambitious climate action and securing a cleaner, safer, and healthier environment for St. Petersburg residents."
Bloomberg praised Kriseman's efforts while jabbing President Donald Trump on climate change.
"With Washington asleep at the wheel, cities like St. Petersburg – that are taking bold action on climate change – are more important than ever to encourage even more bottom-up progress," said Bloomberg on Thursday. "The response to our Climate Challenge has been so positive – from mayors around the country – that we've decided to select five additional winning cities. Tackling climate change goes hand in hand with improving public health and creating jobs, and it's great to see cities leading where Washington won't."
"As a coastal city, the effects of climate change are more apparent than ever to the residents of St. Petersburg," Kriseman said. "Through the American Cities Climate Challenge, we're excited to expand our efforts to achieve our near-term emissions goals and make our city as healthy, safe, and climate-resilient as possible."
"Winning cities of the Bloomberg American Cities Climate Challenge are provided robust technical assistance and a support package to help them achieve their carbon reduction goals. These resources include a philanthropy-funded team member to facilitate the development and passage of high impact policies, training for senior leadership to assist with implementation of their proposed climate plans, and citizen engagement support to maximize community buy-in," Bloomberg Philanthropies noted about its efforts. "St. Petersburg will work with Bloomberg Philanthropies and partners to implement their specific climate plans, specifically to: implement the first utility community solar program for energy equity, with the aim of bringing cost- and energy-efficient power to low-income areas of St. Petersburg. The city also plans to scale up financing models for energy efficiency and renewable energy, while expanding its residential solar co-op program. The Bloomberg American Cities Climate Challenge builds on the America's Pledge initiative, which aims to keep the U.S. in the Paris Agreement, and underscores Mike Bloomberg's dedication to climate action investments that translate city commitments into tangible climate achievements."
Kevin Derby can be reached at Kevin.Derby@floridadaily.com.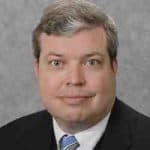 Latest posts by Kevin Derby
(see all)