Former New York City Mayor Mike Bloomberg has reeled in two endorsements in Florida as he continues his bid for the Democratic presidential nomination.
Bloomberg announced at the end of last week that U.S. Rep. Stephanie Murphy, D-Fla., was backing his presidential bid. Murphy, one of the leaders of the moderate Blue Dog Caucus on Capitol Hill, had endorsed former U.S. Rep. Beto O'Rourke, D-Tex., who bowed out of the race after failing to meet expectations.
Murphy was named as national co-chair for the Bloomberg campaign.
"Congresswoman Murphy understands that the dysfunction in Washington is holding our country back and has dedicated her time in office to standing up for American values and ideals – and I'm honored to have her support," said Bloomberg. "We share a vision for breaking the gridlock in Congress, ensuring the safety of all Americans and giving them a larger voice in our future. After the Pulse nightclub shooting, she ran for office to bring change to Washington, including common sense gun laws – and as president, I will work closely with her to get it done."
"As an immigrant and refugee, I know my story could only happen here in America, and I'm so grateful for the opportunities that allowed my family and me to pursue the American dream. Unfortunately, President Trump and his administration are denying future generations these same opportunities," said Murphy. "I got into politics to change the way Washington works and help put an end to gun violence. I am excited to endorse Mayor Bloomberg for President because he has a plan to keep our nation safe, restore American values, and get our government serving its people again. He will take on the big fights, like gun violence and climate change, and is the most experienced and visionary candidate in this race."
On Tuesday, Bloomberg announced former Miami Mayor Manny Diaz was backing his effort. Bloomberg named Diaz as a national political co-chair and Florida co-chair for the campaign.
"I came to the United States when I was six-years old, on a freedom flight, sitting on my mother's lap. My mother, as many did before her, came to America searching for freedom and a better life because she saw this country as a beacon for hope and a land of boundless opportunity. At every turn of my life, especially in my youth, I benefited from a partnership with a government willing to invest in me," said Diaz. "Today, I question whether America is still willing to invest in people and provide the same access to opportunity to all. We need leaders who can blend vision, reason, and courage and commit to the ideals of a just and a fair society; leaders who dream of a better life for all Americans. Mike is that person, and his leadership is exactly what this country needs because he believes in that promise of America where everyone has access to the American Dream."
"I admired Manny's innovative work as the mayor of Miami, and we had the chance to work together on a number of big issues, including gun violence and climate change," said Bloomberg. "He was an early member of our national coalition of Mayors Against Illegal Guns, and he has remained a good friend. He and I share a common-sense approach to policy and government, and we're honored to have him become part of our campaign leadership team."
Bloomberg faces a very crowded primary field. Other candidates running for the Democratic presidential nomination include former Vice President Joe Biden, U.S. Sen. Michael Bennet of Colorado, former South Bend Mayor Pete Buttigieg, former U.S. Rep. John Delaney of Maryland, U.S. Rep. Tulsi Gabbard of Hawaii, U.S. Sen. Amy Klobuchar of Minnesota, former Gov. Deval Patrick of Massachusetts, U.S. Sen. Bernie Sanders of Vermont, businessman Tom Steyer, U.S. Sen. Elizabeth Warren of Massachusetts and businessman Andrew Yang are also running.
Reach Kevin Derby at kevin.derby@floridadaily.com.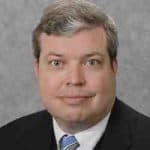 Latest posts by Kevin Derby
(see all)