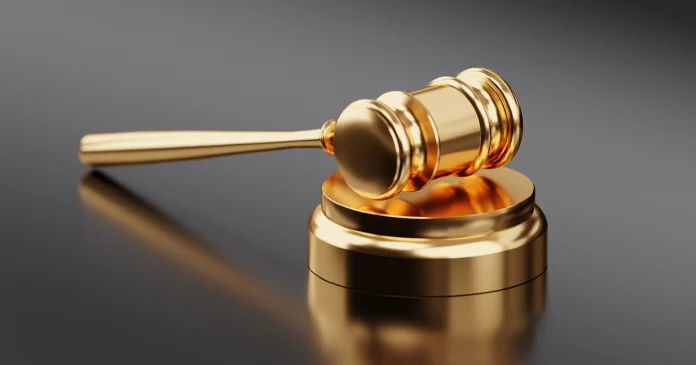 With the COVID-19 delta variant recently impacting the Sunshine State's economy in a big way, Florida businesses were caught in a tough position earlier this year – worrying about their business model but also wondering whether lawsuits associated with COVID would add to their pain.
Fortunately, Gov. Ron DeSantis and the Legislature acted on COVID liability protections. However, that presents us with an opportunity to keep the discussion going. Are there more things that we can be doing to make the legal environment safer and fairer for small businesses in Florida?
Florida has had a lawsuit abuse problem for a while now. It has stymied the kind of economic acceleration we should expect in a state that sided with businesses and employees during most of the pandemic, understanding that lockdowns weren't sustainable and that folks needed to get back to work.
First and foremost, it should be noted that lawsuits in the Sunshine State have a notorious history of exploiting loopholes and vulnerable businesses for quick paydays. Our broken legal system's loopholes and misguided incentives have encouraged this behavior. According to the law firm Jones Day, more than 600 liability lawsuits relating to COVID-19 had already been filed in Florida courts as of April 2021. This number is astonishing considering that April was still less than a year after COVID-19 lockdowns began. We didn't have the ability to accurately determine where individual cases of COVID-19 were contracted during most of that time.
It doesn't stop there. Because the nature of Florida's lawsuit abuse problem stems from the dishonest pursuit of higher damages or taking advantage of vulnerable businesses, or both, our problems span a wide range of issues.
"Bad faith" claims involve plaintiff's firms trying to catch insurance companies in "process traps," where they allege a certain insurance claim was improperly handled. Because many of these are unprovable, the defendant or their insurance company are forced to pay more in damages that may not be legitimate.
Accuracy in damages is a term used to describe another clever courtroom trick, where the actual cost of procedures for injured plaintiffs are hidden until a jury delivers a settlement. Knowing that list prices for nearly every procedure are much higher than the final expense, trial attorneys use the higher number as the basis for settlements or courtroom payouts, dishonestly boosting their own personal paydays. We need transparency in cases so that juries can make decisions based on fact – not on sensationalized emotion.
The lack of certainty in Florida's court conflicts ultimately leads to the hidden consumer "tort tax" which is a basic descriptive term of what happens when meritless lawsuits lead to more settlements and higher payouts, forcing insurers to raise premiums and businesses to raise prices—the hidden "tax."
So why is curbing lawsuit abuse so critical to Florida's business environment?
Trial lawyers have incentives to use the loopholes outlined in the preceding paragraphs to hold small businesses hostage, knowing many can't afford to defend themselves in court. This simply leads to settlement shopping and victimized small businesses are forced to raise prices, lay off employees, or shut down altogether to offset legal expenses.
If Florida lawmakers do nothing about lawsuit abuse in our state, businesses will suffer, leading to higher unemployment and higher prices for consumers at a time when inflation is already out-of-control. Ensuring a legal system that works for everybody will help Florida's small businesses be able to land on two feet at the end of this pandemic.
Mike McCalister is a retired U.S. Army colonel who served more than three decades, businessman, university instructor and father. He is a licensed and degreed Agri-Business professional and owner-operator of a small tree farm. He is also a university instructor in accredited MBA and DBA programs, teaching working professionals about today's extremely competitive global economy in areas of Operations Management, Strategy & Policy, Entrepreneurship and Strategic Thinking. He has worked with physicians, hospitals, biotech and healthcare companies to improve efficiencies and outcomes.
Latest posts by Guest Columnist
(see all)