On Friday, Advancing American Freedom (AAF), a group affiliated with former Vice President Mike Pence, filed an amicus brief in Florida defending the rights of parents and arguing that school administrators cannot hide life-altering decisions about a child from the parents.
In the Leon County case school officials encouraged the appellant's daughter to use a new name and new pronouns and adopt a new personality while seeking to hide these important decisions from the parents.
"The fact that Florida schools could hide life-altering decisions from parents about their children isn't just bad policy, it's foolishness. It is unthinkable that woke school districts think they can make better choices than parents can," said Pence. "This is why we must stand for parent's rights, resist divisive woke policies, and stand strong for families in Florida and across America."
"The Far-Left's education policies have no place in deciding if parents are notified about their children's decisions, parents always have the right to know," said J Marc Wheat, AAF's general counsel. "Advancing American Freedom will continue to stand with parents in our courts for their right to be informed and to parent their children."
This is the third amicus brief AAF has filed defending the rights of the parents against woke school policies that disrupt the family unit. AAF filed the first amicus brief for the Linn Mar school district and launched a parents' rights campaign in February. In March, AAF filed its second amicus brief in Massachusetts.
Pence is garnering increased buzz as a possible candidate for the Republican presidential nomination.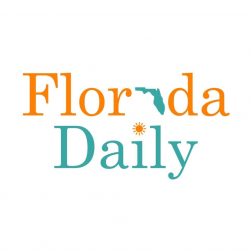 Latest posts by Florida Daily
(see all)