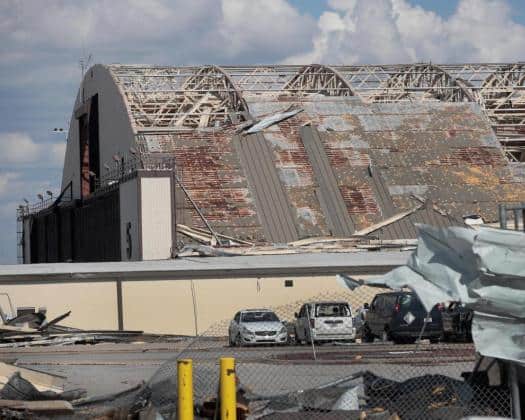 On Tuesday, the Trump administration reaffirmed its commitment to rebuild Tyndall Air Force Base which was devastated by Hurricane Michael back in October.
Vice President Mike Pence took to Twitter to note that the administration is pushing to have a squadron of F-35s based at Tyndall by 2023.
"After Hurricane Michael destroyed Tyndall Air Force Base in October, I promised, on behalf of Donald Trump, that our admin would rebuild team Tyndall. I'm proud to announce we can rebuild the F35s by 2023! This is how we keep America's great Air Force lethal and ready!"
With plans to potentially base more than 70 F-35s at Tyndall, elected officials from the Sunshine State praised the administration's efforts.
"Today's announcement is great news not only for national security, but also for the people of Florida," said U.S. Sen. Marco Rubio, R-Fla. "I thank Acting Secretary of the Air Force, Matt Donovan, for his continued efforts to help the Panhandle community by rebuilding Tyndall Air Force Base. While Tyndall has a long road to full recovery, I am proud of what the base leadership, Air Force personnel, and their families have been able to accomplish in overcoming the devastation brought on by Hurricane Michael. I remain committed to seeing that Tyndall is fully rebuilt."
"Today President Trump and Vice President Pence reaffirmed their commitment to fully rebuilding Tyndall Air Force Base for the fifth-generation fighter by 2023," noted U.S. Rep. Neal Dunn, R-Fla. "This announcement gives certainty to our airmen at Tyndall and to the Panhandle as we continue to rebuild from Hurricane Michael. It's clear the Air Force and the Trump Administration recognize the importance of investing in Tyndall as we modernize our warfighters. I look forward to continuing to work with the defense community to bring these squadrons in for a landing."
Reach Kevin Derby at kevin.derby@floridadaily.com.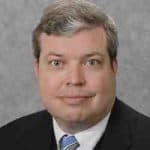 Latest posts by KEVIN DERBY
(see all)