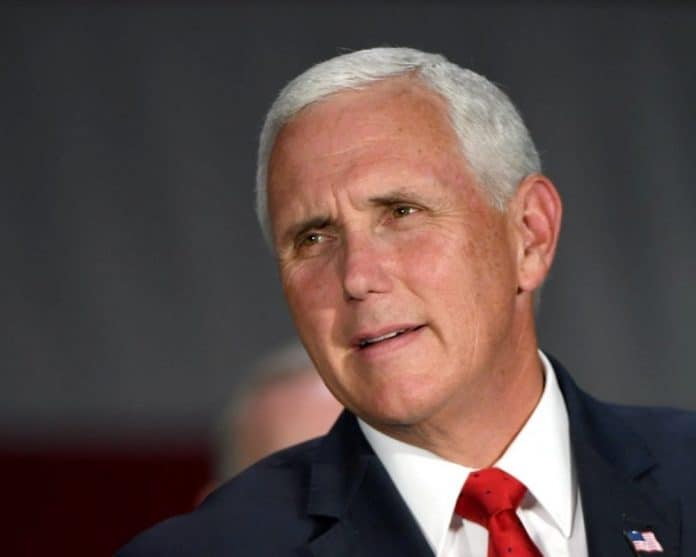 With less than a month until they are formally renominated, a new poll of a key swing state might give President Donald Trump pause if he plans to dump Vice President Mike Pence.
Mason Dixon released a poll of likely Florida voters this week which shows Pence in solid shape in the Sunshine State. Pence is well known in Florida with 39 percent seeing him as favorable, 37 percent as unfavorable and 23 percent are neutral about him. That's far better than Trump who is seen as unfavorable by 51 percent, favorable by 41 percent and 8 percent are neutral about him.
Pence is also in better shape in Florida than some of the top contenders to wind up as former Vice President Joe Biden's understudy.
A third of those surveyed–34 percent–see U.S. Sen. Elizabeth Warren, D-Mass., as unfavorable while 31 percent see her as favorable and another 31 percent are neutral about her. U.S. Sen. Kamala Harris, D-Calif., is also underwater in Florida with 33 percent seeing her as unfavorable while 27 percent see her as favorable, 29 percent are neutral about her and 11 percent do not know who she is. Susan Rice, who served as national security advisor and ambassador to the UN in the Obama administration, is far less known with 29 percent not knowing who she is, 27 percent seeing neutral about her, 26 percent seeing her as favorable and 18 percent viewing her favorably. A majority of those surveyed–57 percent–do not know who U.S. Sen. Tammy Duckworth, D-Ill, is while 22 percent are neutral about her, 14 percent see her favorably and 7 percent view her unfavorably. Despite representing parts of Central Florida in Congress, U.S. Rep. Val Demings, D-Fla., is also largely unknown with 61 percent not knowing who she is while 19 percent are neutral about her, 11 percent see her favorably and 9 percent view her as unfavorable.
While a president hasn't discarded their running mates since Gerald Ford threw Nelson Rockefeller over in 1976, speculation has lingered that Trump could toss Pence aside for a more dynamic option. Much of the speculation has focused on former Gov. Nikki Haley, R-SC, who served as ambassador to the UN under Trump.
However, with the notable exception of FDR, most presidents do not benefit they jettison their vice president. It certainly did not help Ford who lost New York by 4 percent in the general election–a margin which Rockefeller could have helped with.
Having filled both spots on the ticket during his five national campaigns, Richard Nixon was over the target. "A vice president cannot help you, he can only hurt you," Nixon said.
Pence doesn't exactly help Trump–but, in Florida, he also does not hurt the president. While he has been often overshadowed by the president and other members of the administration, including on responding to the coronavirus pandemic, Pence remains popular with social and religious conservatives. At the very least, Pence is not dragging Trump down in a key battleground like Florida. Pence is also fairly well known in Florida, something that can't be said for Haley and other potential replacements. If Pence and his camp need support to make their case to remain on the ticket, the Mason Dixon poll offers just that.
The poll of 625 likely voters in Florida was taken from July 20 through July 23 and had a margin of error of +/- 4 percent.
Kevin Derby wrote this analysis. He can be reached at kevin.derby@floridadaily.com.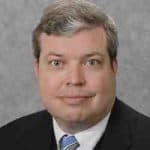 Latest posts by Kevin Derby
(see all)