While the Democratic candidate presidential field will be taking in debates in Miami next week, President Donald Trump's team is sending Vice President Mike Pence to the Sunshine State to help gear up Hispanic support for the president.
Pence was with Trump when they launched their reelection campaign in Orlando earlier this week and the vice president is returning to Florida on Tuesday when he heads to Miami to showcase Latinos for Trump.
On Thursday, the Trump campaign announced Pence's upcoming trip to Miami.
"Vice President Pence looks forward to returning to Florida to launch the 'Latinos for Trump' coalition – a national effort to mobilize Latino supporters of President Trump," said Hannah Castillo, Trump's director of coalitions.
Castillo explained why Hispanics should back Trump in next year's presidential election, stressing his record on the economy and on international issues.
"Because of President Trump, the Latino community is experiencing record low unemployment, paychecks are rising, and this country is standing for freedom against tyranny in countries like Venezuela and Cuba," Castillo said. "Additionally, on the world stage the president is protecting American jobs by standing up to China. The strong Latino support for President Trump and his policies will be instrumental in re-electing the president for a second term."
Trump carried Florida in 2016 and needs to keep it in his column if he wants a second term. The president's campaign is more than aware of this, helping explain Trump launching his campaign in Orlando this week and the vice president's trip to Miami.
Reach Kevin Derby at kevin.derby@floridadaily.com.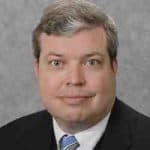 Latest posts by Kevin Derby
(see all)