A new poll shows the Republicans have a slight edge to keep the congressional seat that former U.S. Rep. Ron DeSantis, R-Fla., vacated to run for governor.
On Thursday, St. Pete Polls released a survey taken for Florida Politics which found Republican Mike Waltz, an officer who currently serves in the Army Reserves and a former aide to Dick Cheney, with 47.5 percent of likely voters while former Amb. Nancy Soderberg, the Democratic nominee, gets 42.5 percent. Ten percent of those surveyed remain undecided with less than seven weeks to go.
Both candidates have done a solid job of nailing down their respective party bases as Soderberg gets 74 percent of Democrats and Waltz pulls in 76 percent of Republicans. Soderberg has a slight edge with voters outside the major parties, leading 47 percent to 43 percent but that is not enough of a margin to flip the seat in this GOP-leaning district.
There is a major gender gap in the district which runs along the Atlantic Coast from the southern part of St. Johns County down to Volusia County. Waltz gets half of men–50 percent–while 37 percent of them back Soderberg. The Democrat has a slight lead with women, up 47 percent to 45 percent with those voters.
The poll of 981 likely voters was taken on September 19 and had a margin of error of +/- 3.5 percent.
After three terms in Congress, earlier this month, DeSantis resigned the seat, effective as of the start of September. DeSantis won the Republican gubernatorial nomination in the primary at the end of last month. Despite some opposition, Waltz and Soderberg won their primaries by decisive margins.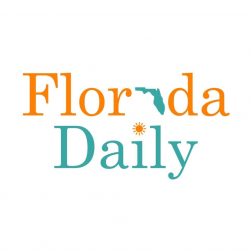 Latest posts by Florida Daily
(see all)