Freshman U.S. Rep. Mike Waltz, R-Fla., has helped launch a congressional caucus consisting of veterans.
This month, Waltz helped launch the For Country Caucus. The new caucus will be co-chaired by U.S. Rep. Don Bacon, R-Neb., and U.S. Rep. Jimmy Panetta, D-Calif. Waltz and U.S. Rep. Chrissy Houlahan, D-Penn., will serve as vice chairs.
The four members of Congress penned an op-ed that ran in the Washington Post this week, explaining why they launched the new caucus.
"Just a few decades ago, veterans made up more than 70 percent of Congress. An ingrained commitment to public service brought these Democrats and Republicans together to put country over party. These members' primary obligation was to patriotic service, not partisan politics. Now, veteran representation in Congress is near a historic low of 18 percent. Congress, often paralyzed by debilitating bickering and gridlock, is consistently rated as one of the least trusted institutions in the United States. These trends are not a coincidence," the four representatives wrote.
"As we seek to break through the political dysfunction, we are pleased to announce the launch of the For Country Caucus," they added. "The caucus will provide principled military veteran members a platform to work in a nonpartisan way and create a more productive government. For Country's vision is a less polarized Congress that works for — and is trusted by — Americans. We seek a Congress where members serve with integrity, civility and courage. And we want a Congress that is strategic in purpose, focused in action and where elected officials put their country first.
"All four of us have served in the U.S. military," they continued. "We served in the Navy and Air Force, and one of us continues to serve in the Army National Guard. While in uniform, we took an oath to serve our country. Now in Congress, we continue that service. Service members and veterans know how to work together to solve tough problems. In the military, the goal is to effectively execute the mission at hand. Regardless of background, experience or ideology, our actions were in service to and for country. We are committed to continuing that ethos in Congress through the For Country Caucus.
"Civility is also an important cornerstone for the caucus. We have witnessed the tenor and quality of our conversation erode daily. No doubt, For Country Caucus members will engage in strong and, at times, passionate dialogue on the issues. But that does not mean we need to attack or denigrate each other's character or intent," they continued. "Congressional caucuses come in all shapes and stripes. The For Country Caucus is differentiated by its membership's common experience of military service, commitment to working together across the aisle and adherence to placing principles before politics."
Waltz and Houlahan also took to the national airwaves, appearing on "The Daily Briefing" on Fox News to weigh in on the new caucus.
A graduate of VMI, Waltz served in the Army Special Forces in Afghanistan and is now the first Green Beret ever elected to Congress. He worked in George W. Bush's administration, including as an advisor to Vice President Dick Cheney. Since then, Waltz has made the rounds on cable TV including as a Fox News contributor but he has also made appearances on CNN, MSNBC, PBS and other channels. In November, Waltz won an open congressional seat representing parts of Northeast and Central Florida, replacing Republican Ron DeSantis who was elected governor.
Kevin Derby can be reached at Kevin.Derby@floridadaily.com.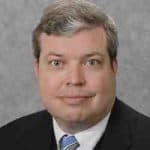 Latest posts by Kevin Derby
(see all)