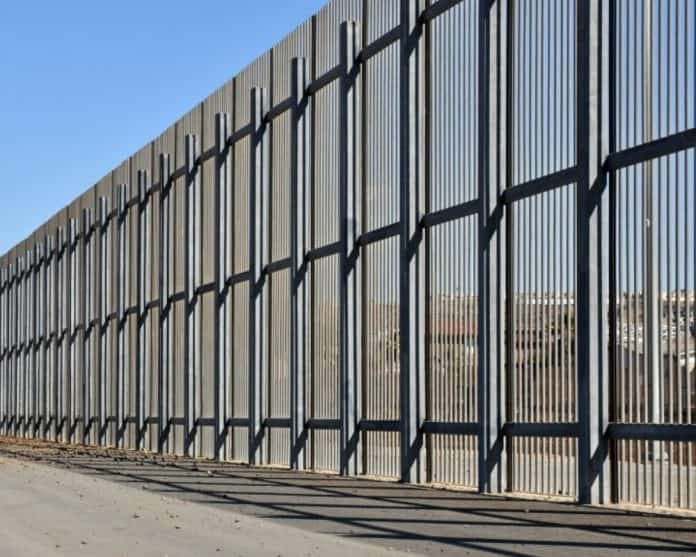 Make no bones about it, freshman U.S. Rep. Mike Waltz, R-Fla., supports President Donald Trump's efforts to build a wall along the southern border. But the new congressman is frustrated at the government shut down dominating his first weeks in office.
The Florida Republican talked to Florida Daily about his efforts to hit the ground running in Congress despite the continued partial government shutdown.
"There is still stuff we can do," Waltz said. "A big part of a congressman's job is constituent services and staying focused on their district. It is helping them navigate the maze of the executive branch whether that is Veteran's Affairs or Social Security or you name the issue."
If a deal is going to be made, as a freshman in the minority to get it done, Waltz is not expected to be a major player in arranging it. Still, he cautioned the GOP leadership against simply reopening the government without making some kind of effort to get that wall built.
"If we don't negotiate border security now, or at least a big step towards border security, two things," he said. "One: I don't think it will ever happen, particularly under a Democratic led House. Two: I don't think we can get to meaningful legal immigration reform until we secure the border."
Waltz cautioned against amnesty being part of the deal. He warned that, if amnesty is given, the U.S. will have the exact same problem two years from now and the border will become a magnet for illegal aliens, especially if they believe they can stay permanently.
Talking to Florida Daily, Waltz said he wants to get moving on that permanent immigration reform. In particular, he is hoping to allow more immigrants in legally, especially through merit based immigration. He wants Congress and the White House to reopen the government so he can begin working on national issues instead of just constituent services.
"As a combat veteran, as a Green Beret, we are used to getting things done, accomplishing a mission and moving forward," Waltz told Florida Daily. "I am encouraging all sides to figure out how to negotiate, find common ground, get things done and move forward. That's what the country expects, and what we need. If they want 0 and we want 6 (for the wall), find the middle ground and move out."
While still waiting for his committee assignments, Waltz told Florida Daily he wanted ones which pertain to his policy expertise in the military such as  the U.S. House Veterans Affairs or the U.S. House Armed Services Committees. As for the rest of his assignments, Waltz asked for what he called "get stuff done" committees, like the U.S. House Transportation, Foreign Affairs, and Science, Space and Technology Committees. He said he has a particular interest in the Science and Technology Committee so he can work on improving and expanding Central Florida's space industry.
Waltz got what he wanted with news breaking on Thursday afternoon that he will be on the Armed Services Committee and the Science, Space and Technology Committee.
"As the only Republican freshman member appointed to the Committee, I'm truly honored to continue serving our country by fighting for our national defense in the House of Representatives," Waltz said in response to the appointments. "Florida plays an integral role in keeping Americans safe, and as a Green Beret and former Pentagon advisor, I know firsthand the challenges facing our men and women in uniform as well as what is required to complete the mission. As threats grow around the globe, we have a duty to ensure our servicemembers have the resources to meet these challenges and keep America safe. It is essential for Congress to honor its commitments to military personnel, and their families, so our critical missions are carried out safely.
"I'm also excited to join the House Committee on Science, Space, and Technology whose vast jurisdiction includes multiple Florida priorities like space, energy, and the environment. Astronautical and aeronautical research and development are a key part of Central Florida's economy. My goal is to ensure these 21st Century jobs remain in Florida's Space Coast by investing in education programs here. I'm also eager to work with colleagues on both sides of the aisle to support American energy independence, encourage clean energy solutions, protect our environment and water resources. Finally, I'm committed to ensuring the federal agencies monitoring hurricanes have the resources they need to allow Floridians the opportunity to prepare for severe weather — saving lives and billions of taxpayer dollars in property damage from serious storms," Waltz added.
"As an Army veteran and National Guardsman, I know how to accomplish a mission for our country. This is the servant leadership ethos I will bring to my work on both these committees, and I look forward to working with my colleagues on both sides of the aisle to achieve these goals for our country and state," he said in conclusion.
Reach Mike Synan at Mike.Synan@floridadaily.com. 
Latest posts by MIKE SYNAN
(see all)