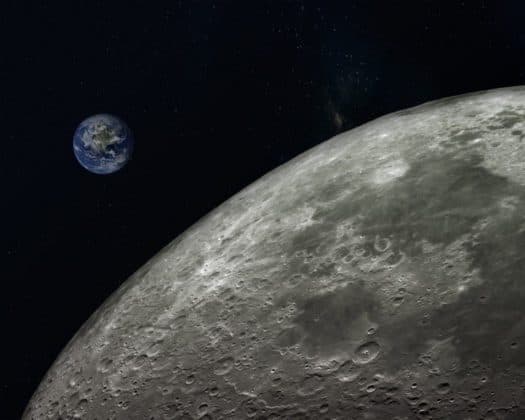 U.S. Rep. Mike Waltz, R-Fla., wants to move quickly on a major goal of his first term in office: improving and increasing the space industry in Volusia County.
Last week, Waltz was named to U.S. House Space Subcommittee, which the congressman insisted will help him make a difference for business in the southern end of his district which stretches across St. Johns, Flagler and Volusia Counties.
"The ability to support the continued growth of our commercial space industry from the Subcommittee on Space is a tremendous privilege and will be critical to ensuring these 21st Century jobs remain in Central Florida," Waltz said when named to the subcommittee.
Waltz expressed concerns about falling behind in the space race.
"This is not only a jobs issue for Florida," Waltz insisted. "It is a national security issue for America. The 21st century space race is on."
He is particularly worried about China, pointing to their recent landing on the dark side of the moon.
"There is no NASA equivalent in China," Waltz said. "Their entire program is military. So everything they are doing has a military purpose, and they are looking to militarize space, militarize the moon. We should be aware of how dependent we are on space from our banking system to how we fly around the world, to our real time supply chain, to GPS, to our own military."
Waltz claims the space industry is "about to explode" and he wants to make sure some of that business is going to the southern end of Volusia County. That area is attractive thanks to cheap land and its proximity to the Kennedy Space Center, hopefully making it an ideal location for new business.
All of those factors make it a good place for commercial launch companies, Waltz insisted.
"They are set to go from a couple of launches per month to a couple per day, from about two dozen launch sites from over 200," Waltz said. "There is no reason why that shouldn't come to… Volusia County."
To that end, the Space Foundation is teaming up with Embry Riddle University to host a space conference on February 26th. According to Thomas Dorame with the Space Foundation, the plan is to match the tech savvy of the university with the entrepreneurial spirit already found  in Volusia County.
Waltz put the event together.
"I think that is going to be a great event, and that is a great connection between those two entities," he said.
The Space Foundation is a nonprofit which advocates for the space industry in Washington and educates the nation on the importance space exploration can play in everyday life.
One of  the challenges for Dorame is finding small contractors, especially minorities, to fill jobs in the space industry.
"It is for the billionaires–and obviously billionaires are playing a role because it is inspirational– but also because they think in the future there is a profit in this industry to be made, and that there are second and third order effects that are going to come out of that industry," Dorame said.
Dorame isn't just talking about building rockets and satellites. He pointed to several other industries, including trucking and banking, that use technology developed from work in space.
"The hard industry that makes satellites is certainly going to need the hard tech side, the supply side and manufacturing side but there is this entrepreneurial side of the industry that is taking off," Dorame said.
Dorame wants small businesses and entrepreneurs to ask how can space can lead to tech and market advantages.  GPS technology, for example, is allowing all kinds of new ride sharing options like scooters and bicycles in major cities .  Dorame believes the space conference later this month could lead to new business opportunities and launch more big ideas.
Reach Mike Synan at Mike.Synan@floridadaily.com.
Latest posts by MIKE SYNAN
(see all)