From his perch on the U.S. House Armed Services Committee, U.S. Rep. Mike Waltz, R-Fla., who served as a Green Beret, is pushing for answers on how powerful Islamic State (ISIS) terrorism is even as the Trump administration continues to make plans to take military personnel out of Syria.
At an Armed Services Committee hearing this week, Waltz pressed Assistant Secretary of Defense for Special Operations and Low-Intensity Conflict Owen West for answers.
"I'm struck by your title here, [on] the handout.  'Conditions Favor Expanded ISIS Network Insurgency in 2019' showing the growth from 2013 to 2018 worldwide. Would you agree that, the statement that ISIS may be defeated as a caliphate in Iraq and Syria, but is not defeated as a movement?" Waltz asked.
"Yes sir, I do agree with that," West replied.
"Ok. Would you­ — and I think I've heard you say- now I'm a Green Beret by background, so I certainly buy into this- that 'by, with, and through' is kind of the operative strategy for defeating ISIS — particularly in Syria?" Waltz asked.
"Yes, sir," West said.
"Ok," Waltz said. "So 'with' is a key term there, and as I understand the pull-out strategy, we will no longer be 'with' our allies on the ground, is that correct?"
"We will not be co-located, sir," West said.
"Yeah. So I heard you mention 'remote advise and assist', and I think referenced that was successful in the past. I don't know that I would agree that statement, that it was successful under the Obama administration — hence why we had such a burgeoning caliphate in the first place. So can you explain to me how we plan to conduct remote advise and assist — and if we need to take this in the other setting, that's fine," Waltz said.
"Sir, I would prefer we take this in the other setting and both General Hecker and I can directly address this question," West replied.
"Ok. Would you disagree, then, that it is more effective to be 'with' on the ground, from an air strike capability, from understanding who's who in the human terrain, and just generally being more effective — is it more effective to be 'with' than to not be 'with'?" Waltz asked.
"Congressman, it is much more effective to be co-located with your partners," West answered.
"Ok," Waltz said. "So, is the objective now — as you understand the strategy — to withdraw, or to win and stabilize that region so that we no longer suffer attacks in the United States and with our allies? Which is the strategic objective: to get out, or to be successful?"
"The strategic objective is to prevent an attack on the homeland, even from this region and from Syria. The order we've been given is a deliberate withdrawal, while continuing the fight in the MERV," West said.
"Even though we're more effective 'with' and on the ground?" Waltz asked. "So, we now have a less-effective means to achieve that objective. Do you agree with that statement? I mean, we will not be [as] effective remotely, as we will [be] on the ground with a small force presence?"
"Sir, militarily, we will be less effective," West said.
"Ok, great. Separately — related to Syria but separately — the Idlib pocket where Al-Qaeda still has a presence. What is our counterterrorism strategy for effecting Al-Qaeda, and degrading, and continue the destruction of Al-Qaeda in that pocket?" Waltz asked.
"Congressman, that is a very important question that we need to take to a closed setting," West said.
"Got it," Waltz said before turning his attention to Maj. Gen. Jim Hecker, the vice director of  operations for the Joint Staff in the Pentagon, about a key American ally in the region. "Would you say that Turkey has the same counter terrorism, counter insurgency, and military capability as the United States?"
"No, Congressman," Hecker said.
"Ok, so we have two questions here: we have Turkey's will to take on ISIS, which I would submit Turkey is much more concerned with the Kurds than with ISIS. But then we also have the capability. And if you look at the geography down in the MERV, the Euphrates river valley where ISIS remains, all the way in the southern part of Syria and then Turkey in the north. Would you say, in your military opinion, that Turkey has the capability to destroy and to keep ISIS suppressed in that pocket?" Waltz asked
"Not without help," Hecker answered.
"With whose help?" Waltz asked.
"Either our help or other allies' help," Hecker said.
Increasingly vocal on foreign policy. Waltz appeared on Fox News at the end of last month and expressed his reservations about an agreement with the Taliban as the U.S. ponders it next move in Afghanistan.
Waltz has served as a senior policy advisor on defense and counterterrorism in both the Pentagon and the White House.
A graduate of VMI, Waltz served in the Army Special Forces in Afghanistan and is now the first Green Beret ever elected to Congress. He worked in George W. Bush's administration, including as an advisor to Vice President Dick Cheney. Since then, Waltz has made the rounds on cable TV including as a Fox News contributor but he has also made appearances on CNN, MSNBC, PBS and other channels. In November, Waltz won an open congressional seat representing parts of Northeast and Central Florida, replacing Republican Ron DeSantis who was elected governor.
Kevin Derby can be reached at Kevin.Derby@floridadaily.com. 
.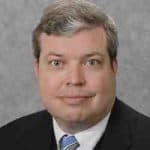 Latest posts by Kevin Derby
(see all)