Freshman U.S. Rep. Mike Waltz, R-Fla., took to the national stage towards the end of last week, making an appearance on MSNBC to weigh in on the recently concluded partial federal shutdown.
Waltz appeared on MSNBC with Kassie Hunt to slam how congressional Democrats handled the stalemate in Washington.
"For the federal workers that are suffering, look I voted three times now for motions that would pay our federal workers up until this date," Waltz said. "Even if we don't have a compromise, let's pay them up until today. I co-sponsored the Pay Our Coast Guard Act, which now has 133 bipartisan sponsors on the House side. Senator Schumer refused to bring it to the Floor today on the Senate side. So there are some political games going on here.
"This is serious," Waltz added. "We need to secure our border, we need to reform our immigration system, we need to reopen the government, and I'm standing here in an empty building ready to do that."
The Florida Republican also praised President Donald Trump's efforts to secure the border, a point he made when speaking to Florida Daily earlier this month.
"I thought the president made a big step over the weekend in what he offered," Waltz said. "This kind of echoed what he offered last year, which was border security, a pathway for DACA.
"My biggest issue is we can't reform the legal immigration side…until we secure the border because otherwise we're going to still have the same old problems two, three, five years from now. So I think what he proposed was a reasonable offer, but make a counter offer if you disagree with that," he continued.
A graduate of VMI, Waltz served in the Army Special Forces in Afghanistan and is now the first Green Beret ever elected to Congress. He worked in George W. Bush's administration, including as an advisor to Vice President Dick Cheney. Since then, Waltz has made the rounds on cable TV including as a Fox News contributor but he has also made appearances on CNN, MSNBC, PBS and other channels. In November, Waltz won an open congressional seat representing parts of Northeast and Central Florida, replacing Republican Ron DeSantis who was elected governor.
Kevin Derby can be reached at Kevin.Derby@floridadaily.com.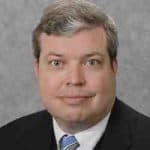 Latest posts by Kevin Derby
(see all)