With the Trump administration increasingly open to tariffs on China, U.S. Rep. Mike Waltz, R-Fla., took to the national airwaves on Tuesday to weigh in on that nation's espionage efforts.
Waltz, the first Green Beret to serve in Congress and who served as an aide to former Vice President Dick Cheney, was on Fox Business News on Tuesday where he talked with Stuart Varney about China, including that nation's efforts to steal American technology.
"This is about the wholesale theft of American technology," Waltz said. "The Chinese are stealing their way to the top. They're forcing companies who want to do business in China to share their I.P. They're investing wholesale in Silicon Valley and then stealing [their] technology."
Pointing to a New York Times report on how China stole National Security Agency hacking tools and directed them against American allies, Waltz insisted the stakes are high.
"This isn't just about copying some iPhones or stealing some CDs," Waltz said. "This is about China…stealing America's technological edge and trying to usurp us as a global leader."
First elected last year to represent parts of Northeast Florida, Waltz sits on the U.S. House Armed Services Committee. He has increasingly become prominent on cable news shows, including earlier this month on Fox News when he slammed U.S. Rep. Ilhan Omar, D-Minn., for blaming Venezuela's problems on American policy.
Kevin Derby can be reached at Kevin.Derby@floridadaily.com.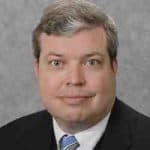 Latest posts by Kevin Derby
(see all)