 Miramar Mayor Wayne Messam ended his bid for the Democratic presidential nomination this week.
Back in March, Messam was re-elected as mayor of Miramar, winning 86 percent of the vote–and he turned his attention later that month to running for the Democratic presidential nomination.
Messam claimed his service as mayor would serve him well in the Oval Office.
"Mayors are closest to the American people and understand the day to day issues our communities face," Messam insisted. "That's why I led the effort to beat out China to create jobs in my city. That's why I sued the state of Florida to defeat a state law that punishes local leaders from pushing for gun reform. That's why I helped pass a living wage for city workers. That's why I've fought to stop drilling near the Everglades that would threaten the drinking water of 8 million Floridians. And that's why I've called for resolving the $1.5 million in crippling student loan debt. In short, I'm running to be a champion for you."
Messam got a little bit of attention when he kicked off his bid for his proposal to cancel more than $1.5 trillion in student loan debts. But unlike South Bend Mayor Pete Buttigieg, Messam failed to pick up any traction. During his time on the campaign trail, Messam did not make a dent in the polls and had major fundraising problems even as he was left out of the debates.
This week, he bowed to reality and dropped out of the race.
"Disgusted about our nation's direction, I ran for president," Messam said. "I jumped in an already crowded field of capable candidates to change the direction of this nation caused by the dysfunction of Washington and the poor leadership of the current presidency. I knew the odds were a steep hill to climb but I have always fought for what is right and will continue to break barriers never broken. Despite not getting the same early media exposure as other candidates were freely given and transferring millions of dollars from existing federal campaign accounts as many of the candidates did, my campaign shocked many by being recognized as a credible candidate, registering in polls in early states, nearly making the first debate and polling just behind the top four candidates in my battleground state of Florida in a recent Florida Atlantic University Poll. In the end, it was not enough to continue this current race as a candidate.
"Although the campaign goal of becoming president was not realized at this moment, I could not be more thankful for the many supporters including my family, friends and so many Americans I have had the awesome opportunity to meet on the campaign trail all over this nation. We have impacted this 2020 campaign in significant ways by challenging the status quo and not waiting our turn to make a difference and to spark change," he added.
Despite failing to gain any traction for his presidential bid, Messam insisted he helped change the debate, especially on student loans. He also said he intended to remain politically active.
"I will continue to be engaged during this 2020 cycle to ensure that we defeat Donald Trump. My state of Florida will be ground zero and I intend to be a factor to mobilize our state for the Democratic Party Nominee. The stakes are too high and the American people cannot afford four more years of tyranny and disrespect of our Constitution," he said. "That is why I supported early in my campaign that Congress should conduct an Impeachment Inquiry against the President and now we have learned about more misconduct. America, we can and must do better as a nation to restore our moral leadership domestically and abroad.
"So, what's next for me? I will continue to serve as mayor of our great city. I never left her and when I was traveling all of America I carried Miramar along with me from state to state showcasing our many successes. If America didn't know Miramar before, the nation surely knows her now! Our story is just beginning to be told. There are many rumors concerning my next steps in service and they are just that, rumors. I will continue to serve our great city of Miramar, Broward County, the state of Florida and these United States of America, my late parents would want me to do so. So, America, I have not given up hope. I know the promise of America is still for all of us. We all can take a stand to ensure the American Dream that attracted my parents and so many others to this great nation can still be achieved," he concluded.
The buzz had been that Messam intended to use his presidential bid to move up the political ladder in Florida, namely to take over from longtime U.S. Rep. Alcee Hastings, D-Fla., who turned 83 this year and is in ill health. But despite his continued fight against pancreatic cancer, Hastings announced in early July that he will run for reelection in 2020.
The son of Jamaican immigrants, Messam played for the Florida State University (FSU) Seminole football team under the legendary Bobby Bowden. Messam was part of the 1993 championship team. In 2011, Messam was elected to the Miramar City Commission. Four years later, Messam defeated then Miramar Mayor Lori Cohen Moseley who had first been elected to that office back in 1999.
Reach Kevin Derby at kevin.derby@floridadaily.com.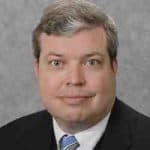 Latest posts by Kevin Derby
(see all)