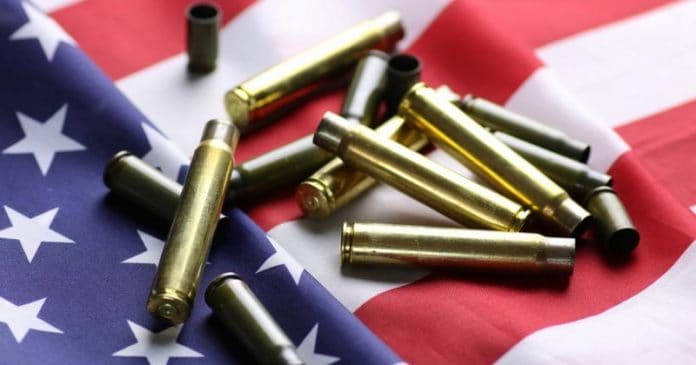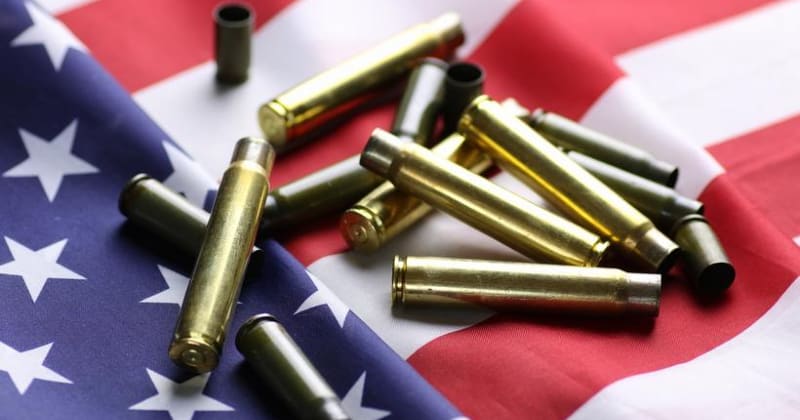 While U.S. Sen. Rick Scott, R-Fla., is part of U.S. Senate Minority Leader Mitch McConnell's, R-Ky., leadership team, they are on different sides of an agreement backed by Democrats and some Republicans on guns.
The proposal, which was hammered out by U.S. Sens. Chris Murphy, D-Conn., and John Cornyn, R-Texas, authorizes $750 million over five years to the states for red flag laws over five years, including funds for mental health efforts. The bill also sends $12 billion to other mental health funds and $300 million for school security. The legislation would also end the "boyfriend loophole" so that domestic abusers who do not live with the partners they abuse would not be able to buy a gun. The bill also expands background checks to include looking at juvenile records for 18-21 year-old gun buyers.
On Thursday night, more than a dozen Republicans joined the Democrats in letting the bill pass the Senate. While the GOP leadership in the U.S. House is opposed to it, the bill should clear that chamber.
Scott, the chairman of the National Republican Senate Committee (NRSC), came out swinging at the bill, insisting it was not like the legislation he signed into law in Florida back in 2018 after the Parkland shooting.
"Since the tragic shooting in Uvalde that took the lives of 19 children and two teachers, I have heard from many Floridians about the need to support common sense legislation that follows the action Florida took after the shooting at Marjory Stoneman Douglas High School in 2018. While there are elements of the bill now being considered in the Senate that I support, like the Luke and Alex School Safety Act that I have been fighting to pass for years, the Senate also unfortunately decided to take action that is not consistent with the aggressive due process protections that I fought for when I was governor," Scott said.
"Over the last two weeks, I've seen many people compare the bill being considered in the Senate to what we did in Florida. These bills are not the same at all. One was the product of a collaborative, well-defined and transparent process. The other was the result of secret backroom dealings that did not include input from the majority of Republican members, committee hearings, nor opportunities for amendments, giving members barely an hour to read the bill before we were asked to vote on it," he added. "In Florida, we used a thorough process that included meetings with mental health, education and law enforcement experts to get valuable feedback on our bill. At the conclusion of that process, I signed a bill that improved school safety and has kept guns out of the hands of dangerous people and those suffering with mental illness, all while ensuring strong due process protections that stop unlawful infringement on the 2nd Amendment rights of law-abiding Floridians. The bill the Senate is considering abandons Florida's model and allows even the most radical policies, like California's red flag law, to be implemented and supported with federal funding. Ironclad due process protections are essential to protecting the constitutional rights of Americans and we can never compromise on that.
"This bill also allows convicted domestic abusers to have automatic restoration of their gun rights. People who have been accused, tried and convicted of beating their significant other would automatically get their gun rights back after just five years. I will not support soft-on-crime policies like this. As governor of Florida, I always weighed past domestic abuse when considering a restoration of gun rights through the clemency process and I do not support efforts to allow someone who has been convicted of domestic abuse to have the opportunity to automatically get a gun," Scott continued.
"I was hopeful the Senate would follow an open and thorough process like we did in Florida. That is unfortunately not the case with the current bill and why I will vote no," he said in conclusion.
McConnell weighed in on why he supported the bill.
"The Senate took a big step toward an important bipartisan bill to prevent mass murders, make schools safer, and protect the Second Amendment rights of law-abiding citizens," McConnell said. "A bipartisan group led by Senator Cornyn has put together a package of commonsense and popular solutions to make these horrific incidents less likely. And it does not so much as touch the rights of the overwhelming supermajority of American gun owners who are law-abiding citizens of sound mind.
"I have spent my career supporting, defending, and expanding law-abiding citizens' Second Amendment rights. The right to bear arms, the right to defend oneself and one's family, isa core civil liberty," McConnell added. "Among other things, Senate Republicans spent years confirming a generation of federal judges who understand that the Constitution and the Bill of Rights actually mean what they say.
"The American people know that we don't have to choose between safer schools and our constitutional rights. Our country can and should have both. But throughout recent years, our Democratic colleagues had indicated they were not interested in substantial legislation to create safer communities if they didn't get to take massive bites out of the Second Amendment in the process. There have been attempts at bipartisan talks after horrible incidents in the past. But they fell apart when Democrats would not sign onto anything that did not roll back the Bill of Rights for law-abiding Americans," he continued.
"This time is different. This time, Democrats came our way and agreed to advance some commonsense solutions without rolling back rights for law-abiding citizens. The result is a product I'm proud to support. It will send more direct funding to community behavioral health centers and for mental health in schools. It will send money not just to states that decide to implement so-called 'red flag' laws, but to every state, to fund crisis intervention programs of their own choosing. And states that do use the money for 'red flag' laws will have to build in new due process protections that have never been required before. The bill also removes the blinders that have prevented the NICS background check system from considering young people's preexisting juvenile records. If a young teenager has been convicted of a violent crime or institutionalized for mental illness, there is no reason why that important record should be magically wiped away on their 18th birthday for the purposes of buying weapons. That information is clearly relevant and 87 percent of Americans agree," McConnell said.
"To be clear, this legislation has no new restrictions, bans, waiting periods, or mandates for law-abiding gun owners of any age," he concluded. "No new restrictions, bans, waiting periods, or mandates for law-abiding citizens of any age, including those aged 18 to 21. Someone who has never been convicted of a violent crime or adjudicated as mentally ill will not have their rights affected one iota. And a whole lot of schools and communities will receive more mental health funding to prevent crisis situations before they develop."
U.S. Sen. Marco Rubio, R-Fla., also voted against the proposal. He appeared on Newsmax on Wednesday to complain about not having enough time to read the bill.
"This was publicly released at 6:23 p.m.," Rubio told Newsmax "We only got a few minutes before that and then the vote was at 7:36 p.m. — an hour and 15 minutes later. We were supposed to go over 80 pages on an issue that implicates Second Amendment rights, the constitutional right of Americans, so I think it deserves a little bit more reading. It may turn out to be the greatest bill in the world, and it may turn out to be the worst."
On Thursday, Rubio noted the bill included the "Luke and Alex School Safety Act" to permanently authorize the Federal Clearinghouse on School Safety.
"Making the Federal Clearinghouse on School Safety permanent is long overdue," Rubio said. "I am grateful for Max Schachter, Tom and Gena Hoyer, and so many others for their unwavering dedication to make this happen. It will make a meaningful difference as schools continue to make improvements to protect our children."
"Unfortunately, after careful review, the constitutional protections in the package are inadequate," Rubio added. "In fact, they are significantly weaker than my bipartisan effort with Senators Scott, Reed, and King. I promised the people of Florida I would do everything I could to keep our schools and communities safe while protecting their constitutional rights. This bill fails that test."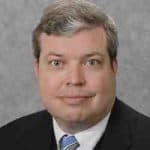 Latest posts by Kevin Derby
(see all)