Moody's Investors Service has upped Florida's General Obligation (GO) bond rating to AAA, the highest level possible.
With Moody's upgrading Florida's GO, all three rating agencies now give the Sunshine State their highest marks. Gov. Rick Scott said on Friday that this indicates how strong Florida's economy is.
Scott weighed in on the economy under his predecessor then Gov. Charlie Crist who was elected in 2006 and served one term, leaving the GOP and running for the U.S. Senate with no party affiliation. After joining the Democrats in 2012, Crist challenged Scott in 2014 but came up short.
"When I became governor in 2011, Florida's economy was in terrible shape," Scott said. "By December 2010, state debt and unemployment had skyrocketed, taxes had been needlessly hiked by more than $2 billion and frivolous spending was commonplace – all costing Florida families more than 800,000 jobs. Since day one, we've worked nonstop to reverse this course, and today's rating from Moody's demonstrates the success of Florida's economic turnaround.
"Since December 2010, Florida's private sector has created more than 1.5 million jobs, our unemployment rate has continued to drop, we've paid down $9 billion in state debt and we've made record investments in priorities that matter to families like education and the environment. The entire country should take note," Scott continued. "I am so proud of Florida's amazing turnaround story over the past seven years, but our work isn't finished yet. We will never stop fighting so every Floridian can get a great job, put their children in world-class schools and live in safe communities."
Florida Chief Financial Officer Jimmy Patronis also weighed in on the news.
"Sound fiscal policy and strong leadership has provided a platform for growth and continuous improvement in Florida's economy and finances over the last seven years," Patronis said. "Governor Scott and many leaders across our state have worked tirelessly to ensure Florida has the tools and resources it needs to increase jobs, attract visitors and secure stability for the growing number of consumers that come to our state. While today's announcement of the upgraded GO rating is great news for Floridians, we must continue doing everything we can to reinforce Florida's strong economic security."
Moody's also noted that Florida has bounced back strongly from the economic downturn and has been doing well in recent years.
"Florida's recovery from the great recession has been sustained and robust with economic and employment growth consistently outpacing the US over the last five years," Moody's noted.
Moody's also sounded an optimistic note about the future of the state's economy.
"The GO upgrade reflects a sustained trend of improvement in Florida's economy and finances, low state debt and pension ratios, and reduced near-term liability risk," Moody's noted. "Florida's economy is performing strongly in terms of job growth, and long-term growth prospects are favorable."
Kevin Derby can be reached at Kevin.Derby@floridadaily.com.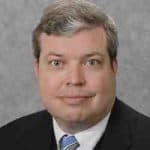 Latest posts by Kevin Derby
(see all)