 The first-ever Florida-Israel Agriculture Innovation Summit was held last week, hosted by the Florida Department of Agriculture and Consumer Services (FDACS) and organized by the Florida-Israel Business Accelerator (FIBA).
The four-day virtually-held summit kicked off Monday, November 16 with remarks from state Agriculture Commissioner Nikki Fried. The summit covered a wide range of topics, with participants hearing from growers, scientists, government officials, and others on the latest in agricultural technology, drones and agrobotics, hemp and cannabis, and challenges facing the industry.
More than 600 registered attendees heard from 63 speakers and panelists from 27 companies over four days in the agriculture, cannabis, technology and other industries and from key educational and government stakeholders. The summit follows up on Fried's trade mission to Israel last year, after which she formed Florida's first Agriculture Innovation Workgroup to recommend new practices.
"The Florida-Israel Agriculture Innovation Summit is a collaboration between two agriculture powerhouse governments, bringing together growers, scientists, and leading Florida and Israeli ag tech experts to share innovative solutions for challenges facing our farmers and ranchers," said Fried at the end of last week. "The summit was an incredible opportunity for businesses and individuals to gain insights on important issues facing both Florida and Israel's agriculture industries. I thank the Florida-Israel Business Accelerator and all the stakeholders that helped make this successful summit possible. The future is bright for Florida and Israel's agriculture communities, and when innovation brings people together to create solutions, there's nothing we can't achieve."
"Innovation and agriculture must go hand-in-hand since we are obligated to continue producing food while managing strained consumable natural resources, climate change and unexpected pandemics," said Acting Consul General Galit Paleg of the Consulate of Israel in Miami. "I wish to thank Commissioner Fried for initiating this opportunity to share efforts between Israel and Florida farmers and entrepreneurs. I believe this summit was a step in a long and fruitful collaboration."
"The team of the Florida-Israel Business Accelerator (FIBA) is grateful for the opportunity to bring Commissioner Fried's vision to fruition," said Rakefet Bachur-Phillips, the co-executive director of the Florida-Israel Business Accelerator. "We worked hard over the past six months to identify cutting-edge ag-tech companies, and top experts and researchers in the fields of hemp and robotics from Israel, and create a virtual platform for them to share knowledge with Florida growers, farmers and academics. Over 1200 attendees tuned in to listen to 60 speakers discussing challenges, solutions and opportunities. We hope to see new research collaborations and commercial partnerships resulting from this successful summit and helping the agriculture industry in Florida thrive."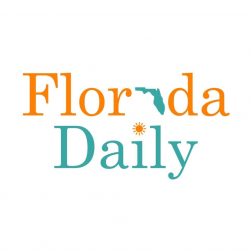 Latest posts by Florida Daily
(see all)