Last week, the U.S. House voted to pass the National Defense Authorization Act (NDAA).
The House passed a $768 billion NDAA, higher than what the Biden administration asked and more than $35 billion more than last year's.
The NDAA cleared the chamber on a 316-113 vote as 181 Democrats and 135 Republicans voted to approve it. With the House Freedom Caucus opposing it, 75 Republicans and 38 Democrats teamed up against the proposal.
Every Democrat in Florida delegation voted for the NDAA as did Florida Republican U.S. Reps. Gus Bilirakis, Vern Buchanan, Kat Cammack, Mario Diaz-Balart, Neal Dunn, Scott Franklin, Matt Gaetz, Carlos Gimenez, Maria Elvira Salazar and Michael Waltz. Florida Republican U.S. Reps. Byron Donalds, Brian Mast, Bill Posey, John Rutherford and Greg Steube voted against the proposal.
From his seat on the U.S. House Appropriations Committee, U.S. Rep. Charlie Crist, D-Fla., offered some of the reasons he backed it.
"The legislation includes valuable provisions to care for our troops and their families including a 2.7 percent military base pay raise, improvements to military healthcare such as affordable mental health and contraceptive care, investments in base housing and family assistance, and funding to protect servicemembers from harmful PFAS contamination in drinking water around military facilities. The bill includes Rep. Crist's amendment to require reporting and oversight of aircraft turbine engine rotors to keep our aircraft fully operational. Specifically, the amendment requires a report on our inventory and production of turbine rotors, including replacements, and on investments we are making in rotor research and production," Crist's office noted.
"My number one job in Congress is keeping Florida families safe, which is why I am proud to vote today to pass the fiscal year 2022 National Defense Authorization Act. This bill includes record funding to counter Russia and China, fight violent extremism, and invest in new capabilities like space, hypersonics, and cybersecurity," said Crist. "This year's bill includes a well-deserved pay raise for our troops, increased protections for victims of sexual assault, improvements to family housing and healthcare, oversight of suicide prevention efforts, and greater access to mental health resources. I'm proud that the defense bill also contains my amendment to keep our advanced aircraft in the skies, protecting Pinellas and thousands of local jobs tied to our air fleet. Finally, we harden our critical facilities against rising sea levels and extreme whether events, climate change threats Floridians know far too well."
U.S. Rep. Kathy Castor, D-Fla., also weighed in on whey she backed the proposal.
"The men and women in uniform who serve our country, including at Tampa's MacDill Air Force Base, deserve the support necessary to meet ever-changing national security threats. This bipartisan defense bill will bolster our national security and invest in new, innovative technologies to maintain America's competitive edge over our adversaries including Russia and China," Castor said. "Investments that I championed for our service members are included in the bill, including a 2.7 percent pay raise for our troops and an air purification assessment for base housing and other on-base facilities. This follows up on my work to ensure that housing is safe and free from mold and shoddy construction – Congress is committed to continuing to ensure that housing is improved for MacDill families.
"Congress is hard at work crafting transformative legislation to help Build Back Better and protect families from increasing climate-fueled threats, so I am glad to see many climate-forward investments included in the NDAA. By providing the Department of Defense funds to help us reduce pollution, improve water conservation and protect military communities from PFAS 'forever chemicals,' and prepare our military against the impacts of our warming climate, our nation will be safer, and our military members better prepared to protect and defend," she continued. "Funding that I championed for Special Operations Forces also is contained in the bill, including an increase in funding to mitigate undiagnosed, untreated traumatic brain injuries and Post Traumatic Stress Disorder. The NDAA will also invest in the Joint MISO WebOps Center (JMWC), which I visited earlier this year at MacDill AFB, to help modernize their work in the global information space.
"Over the years, our Afghan allies have worked with U.S. troops at great personal risk to themselves, and we must fulfill our promise to provide them safety in our country after years of their loyalty and service. Substantial funds are allocated to assist our allies and at-risk Afghans in the days ahead, an important measure of respect for those who have been faithful partners to our military over the years," Castor added. "Following up on the establishment of new diversity requirements for the Department of Defense, including the creation of a Diversity and Inclusion Council, and direction to change the names of military bases named after Confederate soldiers last Congress, this year's NDAA takes further action to meet this moment and ensure our military is reflective of our nation. This includes the establishment of a basic needs allowance for low-income service members to ensure their families are taken care of while they serve our nation. Importantly, we also increase the allowable parental leave for primary and secondary caregivers, including foster parents, and an expansion of the in-home child care pilot program and financial assistance for in-home child care. These are important steps to serving our servicemen and women as well as they serve us. I look forward to swift, bipartisan passage of this year's NDAA and the enactment of initiatives to better serve our nation's heroes at MacDill and around the globe."
Bilirakis pointed to two amendments that he worked with U.S. Rep. Raul Ruiz, D-Calif., on focused on burn pits, including the "Burn Pits Health Provider Training Act" which "implements mandatory training for all DOD medical providers on the potential health effects of burn pits" and the "Reducing Exposure to Burn Pits Act" which "requires the DOD to provide Congress with an estimate of funding currently dedicated for incinerators and waste-to-energy disposal alternatives to burn pits."
"We still have a long way to go as it relates to ensuring Veterans exposed to burn pits have access to the care and benefits they have earned, and we must keep pushing our TEAM Act which will achieve that moral imperative. However, our two provisions that passed today are a huge step in the right direction," said Bilirakis. "Additionally, while I was disappointed that my efforts to address the issue of concurrent receipt were not accepted as part of NDAA, the overall package will strengthen our nation's military readiness and provide well-deserved increases for military families."
Bilirakis also pointed to his work on shaping the NDAA to help Nigeria battle Boko Haram and other terrorist groups.
"As co-chairman of the Congressional International Religious Freedom Caucus, I believe it is imperative that we draw attention to human rights' violations and work with our allies to eradicate religious persecution around the globe," said Bilirakis.
Buchanan offered an amendment, which cleared with no objections, which "requires the Pentagon to implement more realistic training practices, develop stricter enforcement standards and ensure better oversight to prevent future military training accidents and deaths."
Pointing to the death of Army Specialist Nicholas Panipinto, a Bradenton man killed in an accident in South Korea in 2019, Buchanan weighed in on the amendment.
"Improving the training capabilities of our armed forces has remained one of my top priorities since the heartbreaking death of my constituent, Nicholas Panipinto," said Buchanan. "I am pleased to see the House take action and approve my amendment to implement these commonsense proposals to prevent future training accidents and more importantly, save lives.
"These proposals to improve tactical vehicle safety should significantly reduce the risk of future training accidents," added Buchanan. "However, there is still more to do to ensure no more lives are needlessly lost because of easily preventable military training accidents."
While the Republicans in the Florida delegation who voted against it have generally been quiet on why they opposed the NDAA, the House Freedom Caucus rallied against it.
U.S. Rep. Andrew Clyde, R-Ga., from the caucus, slammed the NDAA for having women register for the draft.
"Since our country's founding, women have played a vital role in many of the critical support functions in military forces. The choices these women made to raise their hand to volunteer and wear the uniform and swear to uphold the constitution are commendable and should be honored. However, it's unconscionable the body would enact a provision to force women to registering for selective service," Clyde said on the House floor.
The caucus spelled out more reasons for its opposition last in a message sent out last week.
"President Biden and his administration must be held accountable for the devastating failures during the withdrawal of Afghanistan. The National Defense Authorization Act should focus on providing our service members the necessary resources to protect Americans and our country. Unfortunately, this Administration's political posturing puts priorities like funding critical race theory for our service members and forcing our daughters to sign up for the draft ahead of ensuring our military has the resources to put the safety and security of America first," the caucus insisted. "House Freedom Caucus members urge their colleagues to join them in holding the Biden administration accountable and oppose sending taxpayer dollars to an Administration that continues to allow Secretary of State Antony Blinken, Secretary of Defense Lloyd Austin, and General Mark Milley to serve our country. The NDAA, which is $25 billion over the Administration's budget proposal, sends Americans' hard-earned dollars to an Administration that refuses to take accountability for its failures during the withdrawal from Afghanistan. These failures resulted in the loss of 13 young troops, a botched drone strike — taking 10 innocent civilian lives, leaving Americans behind and handing over more than $80 billion worth of equipment to the Taliban.
"In addition, voting for this NDAA would be a vote to force all women, some of whom have no interest in the military, especially in combat roles, to register for Selective Service," the group added. "House Freedom Caucus opposes spending bills that don't defund Critical Race Theory (CRT) based training for federal employees. CRT training is out of step with the law and our values and it has no place in our military. House Freedom Caucus members will not stand by and watch this insidious and deliberately divisive ideology become a normal part of the government, especially in our military."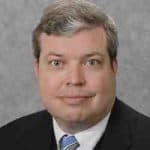 Latest posts by Kevin Derby
(see all)