 On Monday, the U.S. House voted to overturn President Donald Trump's veto of the National Defense Authorization Act (NDAA), which exceeds $740 billion.
The House passed the NDAA earlier in the month on a 335-78 vote, more than the two-thirds majority to override a veto. A majority of both parties voted for the measure while 37 Democrats and 41 Republicans voted against it. Democrats from the Sunshine State supported the NDAA, which includes a 3 percent pay increase for military personnel, while Republicans from Florida divided on it. The measure also cleared the U.S. Senate.
Trump vetoed the NDAA as it did not repeal Section 230 which protects internet companies from being sued over what is posted on their websites, either by them or by other parties. The president also vetoed the NDAA for renaming military bases honoring Confederate leaders.
On Monday, the House voted 322-87 to overturn the veto with 21 members not voting. Democrats overwhelmingly voted to overturn the veto with 212 lining up against it while 20 of them voted to keep the veto. Republicans were more divided but a majority of them–109–voted to overturn the veto while 66 voted to sustain it. Almost all of the members who did not vote–20 of the 21–were Republicans.
Every Democrat from the Sunshine State voted to overturn the veto and were joined by Florida Republican U.S. Reps. Vern Buchanan, Francis Rooney, John Rutherford, Ross Spano, Michael Waltz and Dan Webster. Florida Republican U.S. Reps. Mario Diaz-Balart, Matt Gaetz, Brian Mast, Bill Posey and Greg Steube voted to sustain the veto. Florida Republican U.S. Reps. Gus Bilirakis, Neal Dunn and Ted Yoho did not vote.
"America has passed a defense bill for 59 consecutive years, and this year will continue that streak as the House has spoken with an overwhelming, bipartisan voice, overriding the President's veto," said U.S. Rep. Charlie Crist, D-Fla., on Monday. "This strongly bipartisan defense bill puts our country, our national defense, and our troops, first."
U.S. Rep. Debbie Wasserman Schultz, D-Fla., ripped into "Trump's irresponsible and cruel veto of the National Defense Authorization Act" on Monday.
"For the president to prioritize honoring Confederate traitors over national security and a pay raise for our troops was reckless and repulsive. The improved housing, health and salary resources our servicemembers would receive in the NDAA should never have been endangered by Trump's pathetic attempt to preserve the names on our military bases of those who fought to preserve slavery and betrayed America. It's fitting this veto override honors those who would make the ultimate sacrifice to fashion a more perfect union today and tomorrow, and rejects the vestiges of those who once fought to destroy the United States of America," she said.
While he did not vote, Dunn said last week that he would have backed the NDAA had his health allowed him to be in Washington.
"On Monday, the House will vote to override the executive veto of the National Defense Authorization Act (NDAA). Following doctors' advice, who are currently treating me for issues related to my existing asthma and a case of pneumonia, I will not be traveling to Washington for that vote as my recovery continues," Dunn said last week. "I fully support the NDAA bill. It is one of the most critical pieces of legislation that Congress must pass each year, supporting our men and women in uniform and the defense of our nation. This year's bill further cements the rebuild of Tyndall Air Force Base and secures its missions for decades to come while supporting the future growth of Naval Support Activity Panama City. For these reasons, I would vote to override the veto if conditions allowed me to be present."
Gaetz, a close ally of Trump, explained why he voted to sustain the veto.
"The NDAA was hijacked by the forever war lobby and their bought and paid for allies in the United States Congress," Gaetz insisted, adding Trump "took a principled stand against this unprincipled legislation by vetoing it."
Attention now turns to the U.S. Senate where U.S. Sen. Bernie Sanders, I-Vt., has said he will try to filibuster on the matter unless Congress decides to offer direct payments of $2,000 for every American instead of the $600 approved in a coronavirus stimulus package passed earlier this month and signed into law by Trump over the past weekend.
Reach Kevin Derby at kevin.derby@floridadaily.com.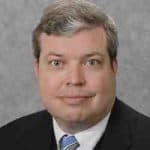 Latest posts by Kevin Derby
(see all)