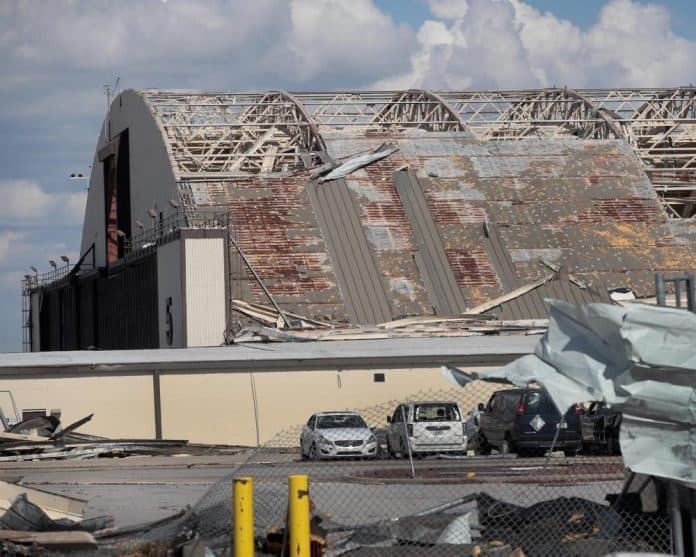 Despite being hit hard by Hurricane Michael last month, Tyndall Air Force Base on the Florida Panhandle should be mostly operational in the next one to three months.
U.S. Sen. Bill Nelson, D-Fla., spoke with U.S. Air Force Sec. Heather Wilson last week and offered an update on Friday, noting that the Air Force will resume nine of the 14 missions at Tyndall over the course of the next three months.
"Three other missions will be temporarily relocated to Eglin AFB, with support from Tyndall," Nelson's office noted, noting the senator, who is facing a tough challenge from Gov. Rick Scott in Tuesday,  "will continue to press the Air Force to return the other missions as well, so that Tyndall will be at its pre-Hurricane Michael strength."
Nelson weighed in on Friday after speaking with Wilson on the phone.
"Secretary Wilson assured me today that we will rebuild Tyndall," Nelson said. "Tyndall is critical to our national security and will take a long-term commitment to fully restore the base."
Wilson said on Friday all but 500 airmen based in Tyndall will be back there within the next three months.
"We are focused on taking care of our airmen and their families and ensuring the resumption of operations. These decisions were important first steps to provide stability and certainty," Wilson said on Friday. "We're working hard to return their lives to normalcy as quickly as possible."
The Air Force reported the following units that will resume operations at Tyndall AFB:
The 601st Air Force Operations Center will resume operations no later than January 1, 2019.
The 337th Air Control Squadron will resume air battle manager training at a reduced rate by January 1, 2019. A full production rate is expected no later than summer 2019.
Air Force Medical Agency Support team will continue their mission of medical facility oversight.
Air Force Office of Special Investigations will continue their mission from usable facilities.
53rd Air-to-Air Weapons Evaluation Group will remain at Tyndall AFB.
The Air Force Legal Operations Agency will continue their mission from a usable facility at Tyndall AFB.
Air Force recruiters will continue their mission from local area offices in the Panama City, Florida, area.
The 823rd Red Horse Squadron, Detachment 1, will continue their mission at Tyndall AFB.
The Air Force Civil Engineer Center will continue their mission at Tyndall AFB.
Units to be located at Eglin AFB, Florida, with reachback to Tyndall AFB:
The 43rd and 2nd Fighter Squadrons' F-22 Fighter Training and T-38 Adversary Training Units will relocate operations to Eglin AFB. Academic and simulator facilities at Tyndall AFB will be used to support training requirements, as well as Tyndall AFB's surviving low observable maintenance facilities.
The 372nd Training Squadron, Detachment 4, will relocate with the F-22 Fighter Training Units to Eglin AFB.
Units with insufficient infrastructure to resume operations at Tyndall AFB at this time:
Personnel and F-22s from the 95th Fighter Squadron will relocate to Joint Base Langley-Eustis, Virginia; Joint Base Elmendorf-Richardson, Alaska; and JB Pearl Harbor-Hickam, Hawaii.
The Noncommissioned Officer Academy will temporarily disperse across four locations: McGhee-Tyson Air National Guard Base, Tennessee; Maxwell AFB – Gunter Annex, Alabama; Keesler AFB, Mississippi; and Sheppard AFB, Texas.
"The Air Force is taking great care to ensure airmen and their families are supported when they return to the base. Officials are working to identify specific airmen required to remain at Tyndall AFB for mission needs or to assist with the longer-term recovery of the base," the Air Force noted on Friday.
"By the winter holidays and in many cases well before, we expect all our airmen—military and civilians—to have certainty about their options, so that everyone is either on a path or already settled," said Air Force Chief of Staff Gen. David Goldfein. "The strength of Tyndall (AFB) comes from its airmen and their families. It will take us a while to restore buildings and infrastructure, but returning our airmen and their combat missions to full strength—at Tyndall or somewhere else in the interim—will happen quickly."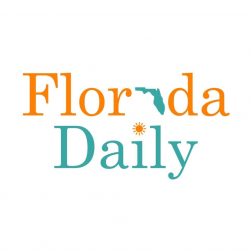 Latest posts by Florida Daily
(see all)