 On Friday, two South Florida Democrats were named to the powerful U.S. House Rules Committee as the Democrats start taking power in the lower chamber.
U.S. House Speaker Nancy Pelosi, D-Calif., and U.S. Rep. Jim McGovern, D-Mass., the chairman of the committee, announced on Friday that U.S. Rep. Alcee Hastings, D-Fla., was staying on the committee and freshman U.S. Rep. Donna Shalala, D-Fla., was joining it.
"The American people have spoken, and delivered a new Democratic Congress that will be transparent, ethical and committed to advancing new ideas that drive progress in their lives," said Pelosi.  "We are thrilled to appoint these outstanding Democratic members to the Rules Committee, where their leadership will be absolutely critical to our mission to usher in a new era of clean government that honors the consensus of the American people, and to give the American people a fresh beginning after the most closed Congress in history.  Guided by the deep, strategic leadership of Chairman Jim McGovern, our members will bring a powerful voice and great experience to the table, as we work to restore the People's House to the American people."
"Serving on the House Rules Committee is an honor that gives members an extraordinary opportunity to shape major legislation before it goes to the House floor. The committee will play a major role as the 116th Congress works to create a House that is more accommodating and responsive to the demands of the American people. I congratulate Representatives Raskin, Scanlon, Morelle, and Shalala on their appointments today. This is an extraordinary group of lawmakers whose unique backgrounds will be invaluable to this committee," said McGovern.
Shalala served as president of the University of Miami and as U.S. secretary of Health and Human Services (HHS) during all eight years of the Clinton presidency, making her the longest serving person to hold that Cabinet post.
U.S. Rep. Tom Cole, R-Ok., is leading Republicans on the committee but none of them are from Florida.
Kevin Derby can be reached at Kevin.Derby@floridadaily.com.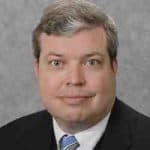 Latest posts by Kevin Derby
(see all)