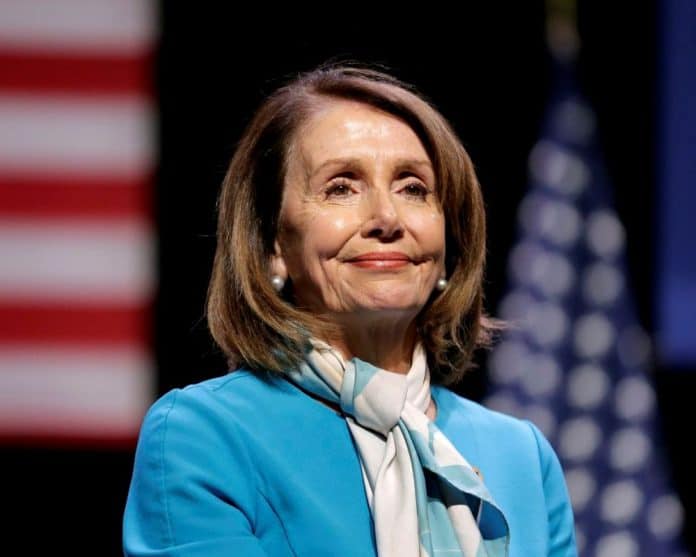 U.S. House Speaker Nancy Pelosi, D-Calif., is starting to resurface as a factor in Florida politics.
Pelosi was in Weston last week to take part in an event billed as "Community Dialogue on Venezuelan Democracy Efforts." Three Democrats who represent the area–U.S. Reps. Debbie Mucarsel-Powell, Donna Shalala and Debbie Wasserman Schultz–attended the event.
Wasserman Schultz's office noted that "more than 200,000 Venezuelans live in the Sunshine State and most reside in South Florida" while showcasing House Democrats' efforts to help that community including extend Temporary Protected Status (TPS) to exiles from the Maduro regime and expanding humanitarian aid to Venezuela.
Republicans, led by U.S. Sen. Rick Scott, R-Fla., pushed back at Democrats' claims that the GOP sunk TPS for Venezuelans. Scott's insisted "Senate Democrats blocked Senator Scott's amendment that would immediately grant TPS to Venezuelans" and claimed his "amendment has the support of Senate Republicans and is the only measure that has any chance of becoming law."
"Democrats say they want to support Venezuelans escaping Maduro's ruthless regime, but like many issues before us, they are all talk, no action," Scott said last week. "When presented with my amendment that would grant TPS to Venezuelans and reform the TPS program, Senate Democrats came to the floor to block it. It is shamefully clear that Senate Democrats are using the Venezuelan community to play politics instead of actually working together to get something done. Hopefully, this meeting will finally convince the Democrats to come to the table and work with us to help the Venezuelan people."
Scott wasn't the only Florida Republican making that argument.
"It's shameful that Senate Dems killed an amendment providing TPS for Venezuelans that had a real chance of becoming law," U.S. Rep. Mario Diaz-Balart, R-Fla., posted on Twitter at the end of last month. "I commend Senator Rick Scott for his continued solidarity with the Venezuelan people in the US. We will continue to press for Venezuela TPS until it becomes law."
Democrats from the Sunshine State insisted they were trying to help Venezuelans.
Venezuela continues to face a political, economic, and health crisis of catastrophic proportions," said Shalala. "Thousands of Venezuelans have sought refuge in South Florida, where they have contributed so much to the fabric of our community. I look forward to joining Speaker Pelosi and my colleagues in Congress to continue working with leaders in the Venezuelan community, at home and abroad, to bring about a peaceful return to democracy for their country."
Wasserman Schultz and Shalala continued to make those claims at the event in Weston, accoring to the Palm Beach Post.
In the meantime, Republicans from the Sunshine State are going back to a play from old political gameplans: try to tie Democrats to Pelosi. U.S. Rep. Brian Mast's, R-Fla., team did just that as he face a new challenger in former Florida Deputy Solicitor General Oz Vazquez who launched his campaign last week.
"The Democrats are heavily targeting our district in the upcoming election, and as of this morning, Nancy Pelosi has found a liberal challenger to take on Brian," the Mast campaign emailed its supporters last week after Vazquez entered the race. Despite Vazquez having grown up and attended high school in the area, the Mast team questioned his local ties.
"That's Nancy Pelosi's playbook: she finds candidates who will follow her radical agenda and then transplants them into a community to run for Congress.  And this candidate is following her playbook exactly…he's already mud-slinging, attacking Brian's hard work to protect our environment and lying about his record in Congress."
First elected speaker of the House after Democrats took control of the chamber in the 2006 elections, Pelosi regained the position after last year's election.
Reach Kevin Derby at kevin.derby@floridadaily.com.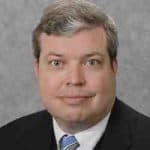 Latest posts by Kevin Derby
(see all)