With Democrats about to control of the U.S. House, incoming U.S. House Speaker Nancy Pelosi, D-Calif., tapped a congresswoman from Florida to need a new committee looking at climate change.
At the end of last week, Pelosi announced that U.S. Rep. Kathy Castor, D-Fla., will be the first chair of the new Select Committee on the Climate Crisis.
"It is with great enthusiasm that I appoint Congresswoman Kathy Castor as the chair of our new Select Committee on the Climate Crisis," Pelosi said. "She will bring great experience, energy and urgency to the existential threat of the climate crisis.  This committee will be critical to the entire Congress's mission to respond to the urgency of this threat, while creating the good-paying, green jobs of the future.
"Congresswoman Castor is a proven champion for public health and green infrastructure, who deeply understands the scope and seriousness of this threat," Pelosi added. "Her decades of experience in this fight, both in Florida and in the Congress, where she has been an outstanding leader on the Energy and Commerce Committee and on the House Democratic Environmental Message Team, will be vital.
"The American people have demanded action to combat the climate crisis, which threatens our public health, our economy, our national security and the whole of God's creation.  Together, we must protect public health by reducing air pollution, create jobs by making America preeminent in green technologies, defend our national security by preventing climate-driven instability and uphold our sacred moral responsibility to leave a healthy, sustainable future for generations to come," Pelosi said in conclusion.
For her part, Castor welcomed the new assignment.
"I am humbled by Speaker-designate Pelosi's confidence in me to lead the Select Committee on the Climate Crisis. She is correct to reinstitute the Select Committee and urge action to address this dire crisis that impacts my neighbors in Florida, all Americans and future generations," Castor said.
"We must act with urgency to reduce carbon pollution and we can do so by unleashing American ingenuity and creating clean energy jobs to power our future," Castor added. "We cannot delay. The costs of the changing climate and extreme weather events pose greater risks every day to American families, businesses and our way of life. The Select Committee on the Climate Crisis and the new generation of leaders in Congress — who understand the scientific imperative — will tackle the crisis head on. Failure is not an option."
First elected to Congress in 2006, Castor is 52 and one of the top Democrats on the U.S. House Energy and Commerce Committee which oversees health policy among other things.  Castor represents parts of Hillsborough County in a secure Democratic district. The GOP did not run a candidate against her in 2018.
Kevin Derby can be reached at Kevin.Derby@floridadaily.com.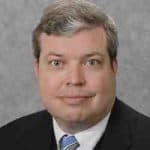 Latest posts by Kevin Derby
(see all)