 Nathaniel Reed, a leading environmental activist in Florida over the last half century, passed away at the age of 84.
The Audubon Society announced the news of Reed's passing on Wednesday. During a trip to Canada this month, while fishing, Reed slipped and hit a rock. He never regained consciousness.
"Nat was a giant in conservation—that phrase is used a lot but in Nat's case it's true. His scientific knowledge and his passion for birds and wild places made him a hero for decades and Audubon will miss him dearly," said David Yarnold, the  president and CEO of the National Audubon Society.
"Nat's fingerprints are on many of the most significant national conservation accomplishments of the last 60 years. Florida and our Everglades were fortunate to have his heart and his talents, both of which he committed fully to making our state better," said Julie Wraithmell, the executive director of Audubon Florida."In addition to a clear-eyed focus on solutions, Nat was also a patient teacher. He mentored several generations of conservationists in their formative years. Through them, as well as the Everglade Snail Kites, Roseate Spoonbills, Bald Eagles, and Florida Grasshopper Sparrows of the Greater Everglades, Nat's legacy will live on.
"The entire Audubon family extends our deepest condolences to the Reed family. His work and memory will live on in the countless Floridians and organizations he inspired in his journey as an environmentalist," Wraithmell added.
Reed was just shy of his 85th birthday when he died.
Born in 1933, Reed came from a prominent family, including tracing his roots to Edward Doty who arrived on the Mayflower. His grandfather Verner Reed was a leading figure in Colorado's early history and helped found the family fortune while his father. Joseph Verner Reed, owned much of Jupiter Island. In 2011,  Reed published a "A Different Vision: The History of the Hobe Sound Company and the Jupiter Island Club." Reed's brother, Joseph Verner Reed Jr., who pased away in 2016, served in the World Bank, as David Rockefeller's assistant at Chase Manhattan, as ambassador to Morocco under President Ronald Reagan, as chief of protocol under President George H.W. Bush and in key leadership roles for the United Nations.
Graduating from Trinity College in Hartford, Connecticut in 1955, Reed served in the U.S. Air Force. In 1967, he was named as a special assistant for the environment to Gov. Claude Kirk, the first Republican to lead the Sunshine State since Reconstruction. After Democrat Reubin Askew defeated Kirk in 1970, Reed headed to Washington, working as as assistant secretary of the Interior in the Nixon and Ford administrations. Reed also served on the Governing Board of the South Florida Water Management District and held leadership roles with a host of groups including the National Audubon Society, the Nature Conservancy, the National Resources Defense Council and 1000 Friends of Florida. He also helped co-write the Endangered Speices Act.
Reed's impact on the Sunshine State can be seen in his efforts at launching the Everglades Foundation and helping launch Big Cypress National Park in Southwest Florida.
Outgoing state Senate President Joe Negron, R-Stuart, weighed in on Reed's legacy on Wednesday.
"My friend and constituent Nathaniel Reed was a resolute force of nature who devoted his life to protecting the environment of Florida and the United States," Negron posted on Facebook. "He was a trusted adviser on conservation issues to many U.S. presidents and Florida governors. I will personally never forget his unwavering support for the Senate Bill 10 EAA Southern Reservoir and his lifelong commitment to Everglades restoration. Mr. Reed loved Jupiter Island, Hobe Sound and Martin County. His prominent standing in the modern history of Florida is secure and irreplaceable. The thoughts and prayers of our entire community are with his family during this difficult time."
Kevin Derby can be reached at Kevin.Derby@floridadaily.com.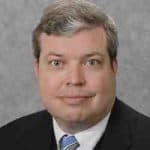 Latest posts by Kevin Derby
(see all)