With the primaries now in the rearview mirror, both of the national parties are placing their bets on a Florida congressional race.
U.S. Rep. Vern Buchanan, R-Fla., will take on state Rep. Margaret Good, D-Sarasota, who was elected to the Florida House by defeating his son James, in an election that will command some national attention.
Both the National Republican Congressional Committee (NRCC) and the Democratic Congressional Campaign Committee (DCCC) weighed in on the race after the primaries on Tuesday night. Buchanan and Good did not face primary challenges.
"Vern Buchanan is a tireless advocate for Floridians, and I look forward to continuing to serve with him in Congress. Margaret Good is running a failing campaign built around socialism, not freedom, and will be rejected in the fall," said U.S. Rep. Tom Emmer, R-Minn., the chairman of the NRCC.
"Congressman Vern Buchanan has spent his political career saying whatever he needed to get elected, and then turning around using his office to enrich himself and his family. From spending campaign donations on his sister-in-law, to his votes to eliminate protections for pre-existing conditions, Buchanan is a politician who can't be trusted. Margaret Good's bipartisan record and work ethic make her exactly the right person to take on and beat Vern Buchanan," said U.S. Rep. Cheri Bustos, D-Ill., the chairwoman of the DCCC.
Democrats have tried to press Buchanan in recent election cycles but he has done well. The closest a Democrat came to taking Buchanan down came in 2018 when David Shapiro pulled 45.4 percent while the congressman won with 54.6 percent. In 2016, Republican Donald Trump took 52.3 percent while Democrat Hillary Clinton got 42.8 percent in this district which covers parts of Hillsborough and Sarasota Counties and all of Manatee County.
Reach Kevin Derby at kevin.derby@floridadaily.com.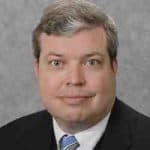 Latest posts by Kevin Derby
(see all)