National political leaders praised longtime U.S. Rep. Alcee Hastings, D-Fla., who died on Tuesday at the age of 84. Hastings had been battling pancreatic cancer in recent years.
President Joe Biden weighed on Tuesday to honor Hastings.
"I had the privilege of getting to know Alcee Hastings during the years when he served in the House of Representatives and I served in the United States Senate and later as vice president," said Biden. "I greatly admired him for his singular sense of humor, and for always speaking the truth bluntly and without reservation. A trailblazing lawyer who grew up in the Jim Crow South, Alcee was outspoken because he was passionate about helping our nation live up to its full promise for all Americans. It was a passion he forged as a pioneering civil rights lawyer in the 1960s, fighting tirelessly to desegregate hotels, restaurants, and public spaces in South Florida — a trailblazing spirit to advocate for what is right that guided him throughout his life.
"Across his long career of public service, Alcee always stood up to fight for equality, and always showed up for the working people he represented. And even in his final battle with cancer, he simply never gave up," Biden added. "Jill and I are saddened to learn of his passing. May God bless Alcee Hastings and his family."
U.S. House Speaker Nancy Pelosi, D-Calif., also praised Hastings on Tuesday. Hastings had been a supporter of Pelosi's and served as the vice-chairman of the U.S. House Rules Committee. Back in February 2019, Pelosi tapped Hastings to return as chairman of the Commission on Security and Cooperation in Europe, better known as the Helsinki Commission. Only three weeks ago, U.S. House Majority Whip Jim Clyburn, D-SC, announced that Hastings would continue as a senior whip, a role the South Florida congressman had last year.
"Today, our congressional community has been devastated by the passing of a cherished colleague, the dean of the Florida Delegation: Congressman Alcee Hastings. Congressman Hastings was a beloved son of Florida, a respected leader in our Democratic Caucus and in the Congress. As an icon of the Congressional Black Caucus, he was a historic force in our nation's politics. His passing is a great loss for America," Pelosi said.
"All who knew Alcee knew him as a champion for the most vulnerable in our nation. As an attorney, civil rights activist and judge, and over his nearly thirty years in Congress, he fought tirelessly to create opportunities to lift up working families, communities of color, children and immigrants. From his position as vice chairman of the powerful Rules Committee, he was an effective force in ensuring that the voices of the American people were heard in the halls of the Congress," Pelosi continued. "As he fought for American families at home, Congressman Hastings was a respected force for human rights, economic prosperity and security abroad. This commitment was recognized by his being named chairman of the Commission on Security and Cooperation in Europe (Helsinki Commission), the first Black American to hold this position. As speaker of the House, it was my honor to join Senate Majority Leader Harry Reid in recommending this appointment to President George W. Bush.
"Congressman Hastings was a trusted voice in the intelligence community, and as a former vice-chairman of the House Permanent Select Committee on Intelligence, was a leader on countering terrorism and protecting the American people," Pelosi said in conclusion. "Congressman Hastings leaves behind a powerful legacy of activism and action on behalf of Floridians and all Americans. His leadership and friendship will be missed by his many friends in Congress. May it be a comfort to his wife Patricia and his children, Alcee 'Jody' Jr., Chelsea and Leigh, that so many mourn their loss and are praying for them at this sad time."
Over in the U.S. Senate, Florida's two U.S. senators–Republicans Marco Rubio and Rick Scott–also weighed in on Hastings.
"With Alcee Hastings's passing, Florida has lost one of its most preeminent and passionate public servants. As a congressman, Hastings was a tireless advocate for his constituents and for fighting against civil rights injustices, and the decades he spent representing our state in the House were an inspiration to all members of the Florida congressional delegation. Working alongside him on issues like Everglades restoration has been a personal highlight in my own work in the Senate," said Rubio. "Jeanette and I mourn his passing. We unite in prayer and offer our sincere condolences to his family and loved ones."
Scott noted that his family was "heartbroken" over Hastings' death. "Our prayers are with his family and loved ones," Scott added.
Reach Kevin Derby at kevin.derby@floridadaily.com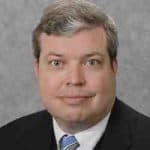 Latest posts by Kevin Derby
(see all)