 A prominent national pundit continues to upgrade the chances of Florida Democrats in two congressional races in the Sunshine State.
On Tuesday, "Larry Sabato's Crystal Ball" shifted its look at two races in Florida, downgrading U.S. Rep. Vern Buchanan's R-Fla., chances and improving U.S. Rep. Charlie Crist's, D-Fla., odds of winning a second term.
Now a target of the Democratic Congressional Campaign Committee (DCCC), which named Democratic hopeful David Shapiro to its "Red to Blue" program last week, Buchanan's chances were moved down from "likely Republican" to "leans Republican" in the latest "Crystal Ball" ratings.
The Crystal Ball painted Buchanan's district as "decidedly right of center" but noted the Republican congressman has "faced real races in the past and likely will again this cycle" in his "competitive but GOP-leaning" district.
For his part, Buchanan is certainly acting as if he is in for a fight as his campaign unveiled a new TV ad on Tuesday.
"A new TV ad entitled 'Two-Faced' exposes Democrat David Shapiro's hypocrisy between his public statements and private actions, documenting a disturbing pattern of deception on the issues of gun violence, the environment and the drug crisis," Buchanan's team noted. "The 30-second spot will begin airing immediately on Sarasota, Manatee, and Hillsborough television stations at a starting buy of $500,000.  The ad shines a spotlight on Shapiro's stock investments in big oil, drug companies, and assault weapon manufacturers — in contradiction to his public statements as a candidate."
The "Crystal Ball" boosted Crist's odds from "Likely Democratic" to "Safe Democratic" especially as the GOP has failed to must impressive candidates to defeat him.
"Rep. Charlie Crist, the party-switching former governor who won his first term in a close race last cycle, probably could be pushed by the right Republican in the right year in his St. Petersburg-based district, but he is not a real Republican target this year and he moves to Safe Democratic," the Crystal Ball noted.
Kevin Derby can be reached at Kevin.Derby@floridadaily.com.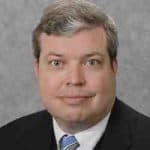 Latest posts by Kevin Derby
(see all)