Despite a veto threat from the White House, on Tuesday, with most of the Florida delegation on board, the U.S. House passed the National Defense Authorization Act (NDAA) which contains $732 billion in federal spending.
The NDAA contains a 3 percent pay raise for the troops and changes the names of military bases honoring Confederate leaders, a point which has garnered the veto threat from President Donald Trump.
However, the House passed the NDAA on a veto-proof majority as 295 members voted to support it while 125 members stood against it.
Party lines blurred in the House as 187 Democrats and 108 Republicans supported the NDAA while 43 Democrats, 81 Republicans and U.S. Rep. Justin Amash, I-Mich., voted against it. Ten members of the House did not vote.
Most of the Florida delegation supported the NDAA but five Republicans from the Sunshine State–U.S. Reps. Matt Gaetz, Brian Mast, Bill Posey, Greg Steube and Ted Yoho–voted against it. U.S. Rep. Francis Rooney, R-Fla., who is not seeking reelection and who came down with COVID-19, did not vote.
From his seat on the U.S. House Appropriations Committee, U.S. Rep. Charlie Crist, D-Fla., helped shape the NDAA. He weighed in after it cleared the House on Tuesday.
"My first and foremost responsibility in Congress is to keep Pinellas families safe. That is why I'm proud that the House-passed defense bill keeps that top priority front and center. It provides the military and our servicemembers the tools needed to push back against our adversaries and combat violent extremism," said Crist. "I am especially proud to include my bill to protect Coast Guard retirement payments in the event of a future shutdown. I was also proud to pass three amendments – including two on a bipartisan basis – to get veterans jobs quicker after separation, protect military families, and rebuild our space economy that has been hurt by the pandemic. For the 60th year in a row, the People's House has acted to support military families and servicemembers, bring defense, support, and research jobs and economic activity to our communities, and keep Pinellas families safe."
"I'm proud to vote in favor of the bipartisan defense authorization, which gives our brave servicemembers on the frontlines of this pandemic and across the globe a well-deserved raise, while taking steps to make America safer and stronger," said U.S. Rep. Debbie Mucarsel-Powell, D-Fla. "In South Florida, we know that our servicemembers sacrifice so much for us, and they deserve to be properly compensated. This bill improves our Coast Guard's readiness and ensures that we are standing with Venezuelans yearning for democracy. To Floridians serving in our military: thank you for your service. I will continue to advocate for the well-being of America's heroes."
"America has the best trained, best equipped and best-led military in the world, and it's our responsibility to provide them with the necessary resources to keep our country safe," said U.S. Rep. Ross Spano, R-Fla. "The rising threats of hostile nations like China and Russia, force us to remain at the cutting edge of our military capabilities— all while taking care of our troops and veterans.
"Our district is home to thousands of military service members and their families. They sacrifice so much for our country, and we should always remind them how much we appreciate their service," added Spano.
"The U.S. Constitution states that providing for the 'common defense' is one of our fundamental responsibilities. After last year's partisan bill, I'm pleased to see the House returned to the tradition of developing this bill with input from Republican and Democrat members.  This is a step forward in properly providing for our national defense by fully funding nuclear modernization, investing in chemical and biological threat reduction, and increasing funding to maintain our technological advantages," said U.S. Rep. Dan Webster, R-Fla."At a level not seen since WWII, we face significant threats from near-peer adversaries like China and Russia as well as rogue states like Iran and North Korea. Ensuring the ability to counter these threats in all domains – land, sea, air, space and cyberspace is more critical than ever.
"Our freedom, our families, and our way of life would not exist were it not for our military. This bill builds on pay raises provided in recent years by authorizing another 3 percent. It supports our military families by improving oversight and accountability of government-owner family military housing and making improvements to military child-care centers," Webster added before tipping his hat to retiring U.S. Rep. Mac Thornberry, R-Texas, who the bill was named after. "While the bill is not perfect, I thank Rep. Thornberry and members of the House Armed Services Committee for their work developing this legislation, particularly their opposition to proposals that would have imposed unnecessary restrictions and harmed national security. We owe our military a debt we can never repay."
Steube offered some of the reasons why he voted against the NDAA and he hopes the U.S. Senate, which is expected to vote on its version of the bill in the coming days, will improve it.
"Funding for our national defense should not be used by the Democrats as an opportunity to further their partisan, progressive wish list, such as renaming military bases, and restricting funding for the border wall, all while forcing components of the Green New Deal on our military. The legislation goes even further to inhibit the defense of our country by reducing the number of B-1 Bombers, handcuffing President Trump's ability to react to hostilities in Yemen, limiting his ability to deploy the National Guard, and drastically reduce funding for our troops stationed in Iraq and Syria to counter ISIS, just to name a few. I encourage the Senate to bring us back a bill that actually defends our country and borders while removing radically progressive proposals from a National Defense Authorization Act," Steube said.
Reach Kevin Derby at kevin.derby@floridadaily.com.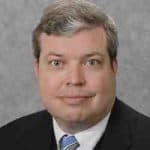 Latest posts by Kevin Derby
(see all)