Despite the damage done to Tyndall Air Force Base by Hurricane Michael in October, a Florida congressman is urging the Air Force to resume F-22 training there on a short term basis.
U.S. Rep. Neal Dunn, R-Fla., called on acting U.S. Air Force Sec. Matthew Donovan to resume F-22 training at Tyndall Air on a temporary basis until Joint Base Langley-Eustis in Virginia is ready to host the Formal Training Unit.
Dunn wrote Donovan this week on the matter.
"Our flight line at Tyndall is now capable of servicing this mission and is the only site in the Southeast U.S. capable of handling some of the more demanding maintenance issues with this unique aircraft. The extra burden that the F-22's impose on Eglin AFB can be easily served on Tyndall AFB, freeing up Eglin's airmen to prepare for their next F-35 squadron," Dunn wrote.
"As you know, the 'Schoolhouse' with its simulators and faculty remain at Tyndall, while the aircraft are flying out of Eglin. This results in many airmen, air crew, maintainers, and engineers commuting 4 hours round trip on an almost daily basis for training. I believe this is a burden and a cost that could readily be addressed by temporarily relocating the F-22 Training Squadron back to Tyndall," Dunn added.
Back in December, then U.S. Air Force Sec. Heather Wilson announced that Tyndall would base three squadrons of F-35s, meaning there will be more than 70 of those planes there by 2023.
Last week, the Trump administration reaffirmed its commitment to rebuild Tyndall Air Force Base. Vice President Mike Pence took to Twitter to note that the administration is pushing to have a squadron of F-35s based at Tyndall by 2023.
"Today President Trump and Vice President Pence reaffirmed their commitment to fully rebuilding Tyndall Air Force Base for the fifth-generation fighter by 2023," Dunn noted after Pence's announcement. "This announcement gives certainty to our airmen at Tyndall and to the Panhandle as we continue to rebuild from Hurricane Michael. It's clear the Air Force and the Trump Administration recognize the importance of investing in Tyndall as we modernize our warfighters. I look forward to continuing to work with the defense community to bring these squadrons in for a landing."
Reach Kevin Derby at kevin.derby@floridadaily.com.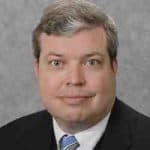 Latest posts by KEVIN DERBY
(see all)