Last week, U.S. Rep. Neal Dunn, R-Fla., paired up with the Florida Farm Bureau to showcase the work of the University of Florida Institute of Food and Agricultural Sciences (UF/IFAS) North Florida Research and Education Center in Live Oak.
Dunn weighed in on how important a role agriculture plays in the Sunshine State and called for more support of agriculture research.
"UF/IFAS has an impressive operation and continuously churns out great work. The importance of agricultural research funding cannot be overstated. Our producers play a pivotal role in our nation, and they must be given the tools necessary to produce their best crops and meet market demands," said Dunn. "I'm grateful to the Florida Farm Bureau and UF/IFAS for hosting me. I will continue to work closely with them to advance the interests of Florida's farmers, ranchers, and foresters."
"Florida farmers' global competitors enjoy plentiful low-cost labor, less stringent environmental regulation and often government subsidies. Innovation keeps American farmers in business," said J. Scott Angle, UF's vice president for agriculture and natural resources and the leader of UF/IFAS. "This requires public investment in engines of innovation such as our experimental farms. Congressman Dunn's visit demonstrates that he appreciates the return on such investment."
"In order to create sustainable policy solutions for the future, we need dedicated people, such as Congressman Dunn and the researchers of UF/IFAS, who recognize the needs of Florida agriculture," said Florida Farm Bureau President John Hoblick. "Florida agriculture specifically needs resources devoted to improving our existing commodities in the state, as well as researching the viability of promising new crops. Congressman Dunn continues to prioritize those needs of our producers, and we are grateful for that."
First elected to Congress in 2016, Dunn represents a secure Republican district that includes parts of the Panhandle and the Big Bend.
Reach Kevin Derby at kevin.derby@floridadaily.com.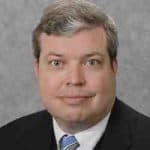 Latest posts by Kevin Derby
(see all)