From his perch on the U.S. House Agriculture Committee, U.S. Rep. Neal Dunn, R-Fla., issued a warning on Monday to constituents who are finding packages of mysterious seeds in their mail.
In recent weeks, there have been reports from across the country on Americans receiving the seeds in their mail. There has been evidence that the seeds are part of an online sales push.
"If you are one of the many individuals who received an unsolicited package of seeds, please hold onto the seeds and packaging, including the mailing label. Do not open the seed packet or plant the seeds. In addition, do not throw the seeds in your trash," Dunn said.
"At this time, the U.S. Department of Agriculture does not have evidence indicating that this is more than a brushing scam; however, with the assistance of the states, they are taking the proper precautions and testing the package contents to see if they contain anything that could be of concern to U.S. agriculture or the environment," Dunn added. "If you have received a package like this, please contact the Florida Department of Agriculture and Consumer Services."
Dunn's office offered some contacts for Floridians who receive the seeds in their mail.
"The FDACS Division of Plant Industry at 1-888-397-1517 or DPIhelpline@FDACS.gov. The USDA APHIS Anti-Smuggling Hotline at 1-800-877-3835 or SITC.Mail@aphis.usda.gov. When reporting the seed package to FDACS and USDA/APHIS, please be prepared to provide one's name, physical address, phone number, and email address for contact purposes," the congressman's office noted.
First elected to Congress in 2016, Dunn faces two write-in opponents in November.
Reach Kevin Derby at kevin.derby@floridadaily.com.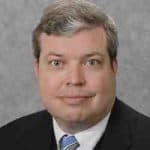 Latest posts by Kevin Derby
(see all)